Planning and Zoning: The Basics of Real Estate Development in West Palm Beach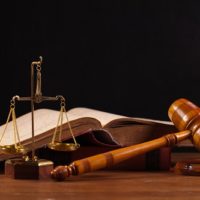 Buying property is typically not a small investment. There are many things to look out for when buying a house or a plot of land. Real estate development in West Palm Beach is always exciting, but only when each step is taken with precision and care.
Need advice and guidance on real estate development in West Palm Beach? Call real estate attorney Bruce S. Rosenwater today!
One of the most important parts of real estate development is understanding the current zoning of the property. Some locations have different zoning rules than others, so knowing what you can and cannot do in advance will help save you an expensive mistake. Zoning regulations can determine where the building is placed, how tall the building can be, and how much space it can take up. Additionally, you will want to check the zoning regulations for properties near you so that there are no surprises in your neighborhood.
Specific zoning regulations also have restrictions on designs, which could be problematic depending on whether you've already decided on the building's architecture. Generally, there are regulations for historic districts, which can affect even window type or even the building's color type.
Mainly, it is important to know what's going on now in the neighborhood you'd like to buy in and what could happen in the future. This data can be complicated information to collect, which is why it is generally best to hire lawyers who understand this process, what to look for, and with whom to talk. Real estate development in West Palm Beach continues to grow and flourish but ensuring that those developments are precisely the safe, protected investment you need can be a challenge.  With our years of experience and seasoned excellence, we're the team to make your development run smoothly. Call us today at (561) 688 – 0581!