Divorce Doesn't Have to be Difficult: Family Law West Palm Beach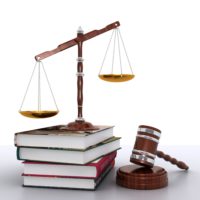 Divorce is a sobering reality in the 21st-century for many married couples. Many issues are to blame for the end of marriage including money troubles, infidelity, stress, and more. No matter how common, getting divorced is one of the most challenging of life's experiences. To help minimize the damage, you should reach out to a firm specializing in family law in West Palm Beach.
Do you need help with family law in West Palm Beach? Call Bruce S. Rosenwater & Associates for a free consultation.
About 40 to 50 percent of married couples in the United States divorce, according to data from the American Psychological Association. Among those who remarry, the divorce rate is even higher. Dissolving a marriage in Florida has only one requirement. One of the parties must prove that the marriage is "irretrievably broken." Either spouse can file for the dissolution of marriage. The facts and circumstances in each divorce case are unique; therefore, outcomes can differ from case to case.  Spouses may not know their legal rights and obligations. Despite what is depicted on TV and in the movies, the process of getting divorced does not have to be difficult.
Getting divorced can be extremely emotional and for couples as well as their children, especially if it's dragged out for an extended time. There is no one-size-fits-all solution when it comes to ending a marriage. If you are contemplating divorce, and you are looking for an expert in family law in West Palm Beach, Bruce S. Rosenwater is here to help. Our attorneys have years of experience handling complicated and sensitive situations. Don't feel like you have to manage your divorce alone. The family law professionals at Bruce S. Rosenwater will work with you every step of the way, ensuring that you are fairly represented. To make sure you receive the best possible outcome, call our team of family law experts immediately at (561) 320 – 8219 for a free consultation.