Nicole Young Files for Divorce from Dr. Dre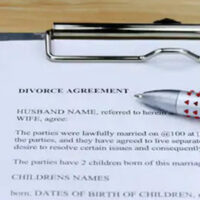 Nicole Young has filed for divorce from iconoclastic rapper Dr. Dre. Young has portrayed Dre as abusive and controlling and also claims there was repeated marital misconduct. Meanwhile, Dr. Dre is trying to characterize this as a money grab. This describes just about every divorce litigation ever.
Did Nicole Young Embezzle Funds from a Business? 
Nicole Young is currently under investigation by the LAPD for allegedly embezzling $400,000 worth of business funds for personal use. Young believes that she was entitled to that money because her name was on the account. However, if she's wrong, she could be facing jail time over the incident.
Two-million Dollars a Month 
Sources indicate that Young has requested a gargantuan $2 million per month in spousal support. She broke down her expenses, which included $10,000 a month in laundry expenses and $135,000 for a clothing stipend. She also wants an extra $125,000 a month for charitable donations and nearly a million dollars for entertainment costs.
Dre responded to the request by characterizing his wife as an "angry person" who is being manipulated by opportunistic lawyers. He says that he's been continuing to pay her bills and other necessities and she has the couple's Malibu home which is estimated at $20 million. He also pays for her security team and private chefs, and he pays off her American Express card which comes out to nearly $400,000 a month.
Young's lawyers are requested $5 million in legal fees as well.
What Will Happen With This Case? 
If the couple decides to move forward with their divorce, it could take several years before there is a divorce decree in place. Motions for temporary orders usually involve ensuring that the spouse who works less can maintain their standard of living and that all expenses related to the couple's children are taken care of, but both of the couple's children are over the age of 18. Still, Dre may be responsible for their education moving forward.
Typically, when couples are very far apart when it comes to divorce arrangements, the case goes into litigation where it must be decided by a judge. The judge will consider the behavior of both spouses in the marriage, and if one spouse's behavior seemed to cause the break-up, then the other spouse will be favored in the court when deciding issues of alimony, and asset settlement.
However, $2 million per month in spousal support seems like a bit much, even if you're married to Dr. Dre. That number will likely come down or end up being used as leverage to affect other issues the couple is sorting out.
Talk to a West Palm Beach Divorce Attorney 
You don't have to be rich to appreciate the stakes in a divorce. If you need to make a move to protect your future, call the West Palm Beach divorce attorneys at Bruce S. Rosenwater & Associates to get the process started and begin your new life.
Resources:
hot97.com/hip-hop-news/hot-news/dr-dre-responds-to-estranged-wife-nicole-youngs-request-for-2-million-a-month/
hot97.com/hip-hop-news/hot-news/dr-dres-wife-repordelty-gives-a-reason-on-why-she-filed-for-divorce/
https://www.rosenwater.com/which-spouse-gets-to-keep-the-frozen-embryos-after-divorce/