Many Florida Millennials Explore Prenuptial Agreements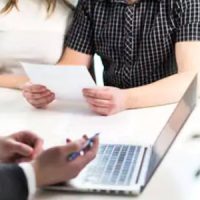 Prenuptial agreements are not just for the wealthy or older couples. In recent years, more and more millennials in Florida are exploring the idea of prenuptial agreements to protect their assets and interests in the event of divorce.
The millennial generation is often defined as individuals born from 1981 to 1996, and there are several reasons why this age group is opting for prenups. If you are wondering if a prenup might be a good idea for you and your fiancé, speak to a West Palm Beach family attorney.
Delayed Marriages and Higher Asset Levels
One reason millennials are considering prenups is that they are waiting longer to get married. According to the U.S. Census Bureau, the median age for first marriages has increased from around 26 years old in 1990 to approximately 30 years old in 2020. This means that many millennials have accumulated more assets and debts before getting married, making a prenuptial agreement a logical and responsible decision.
Another reason millennials are considering prenups is that they are more likely to have two incomes and may want to protect their individual financial contributions in the event of a divorce. This is especially important for those who own businesses, have significant investments, or have family assets they want to keep separate.
And because divorce no longer carries the taboos it did in past generations, many millennials have witnessed divorces, so they have had a front row seat to the lasting financial impacts of ending a marriage. A prenuptial agreement can help couples avoid disagreements about property division, spousal support, and other financial matters that often arise during divorce proceedings.
Bring Your Legal Questions to a Skilled Family Attorney
A family attorney can help you understand the legal implications of a prenuptial agreement and ensure that it is legally binding and enforceable, so you can sidestep legal battles should you need the guidance of the agreement at a later date. They can also help you identify the assets and debts that should be included in the agreement and help you negotiate the terms with your partner.
Prenuptial agreements do not have to be adversarial or confrontational, an experienced West Palm Beach family attorney can help facilitate a productive and amicable negotiation process. Many couples report that the process of crafting a prenuptial agreement is constructive and respectful. In fact, discussing the possibility of a prenuptial agreement could be a building block for a long, honest marriage. A family attorney can help guide you through the prenuptial agreement process and ensure that your interests are protected.
Have you been considering the possibility of a prenuptial agreement? If marriage is in your future, the dedicated legal team at Bruce S. Rosenwater & Associates can answer all of your questions about premarital and post-nuptial agreements. Whenever you are making a huge life change, such as getting married, discuss the particulars of your situation with an attorney. Frank discussions today could shield you from future loss. To learn more, schedule your free initial consultation.