High Net Worth And Asset Division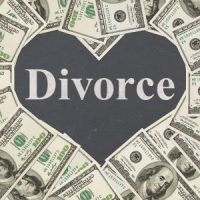 There is no definitive number that defines a marriage as one of high net worth. That said, it is generally agreed that if a person has over a million in liquid assets they are a high net worth individual. Some financial experts follow different guidelines, such as liquid assets over five million.
Whatever financial guideline you and your spouse follow, if you are a couple who has a high net worth and are separating, the process of dividing assets, including property and business interests, can be complicated. In high net worth cases, it is important to have an experienced West Palm Beach family attorney on your side who can guide you through the process and protect your interests.
Attention to Asset and Debt Details Is Essential
Because high net worth couples have multiple assets and properties to review, special attention to detail is required in order to craft a full and fair West Palm Beach divorce agreement. Dividing many different assets equitably can be challenging, especially if there are disputes between the parties.
One of the benefits of hiring an attorney during a high net worth divorce is having access to their ability to provide guidance in navigating complex financial issues. A lawyer can identify and value all assets and will help in negotiating the terms of a divorce settlement, ensuring that all parties are fairly represented. They can also help draft a settlement agreement that addresses all financial matters, including property division, spousal support, and child support.
Additionally, high net worth individuals often make protecting interests and assets a priority when exiting a marriage. A lawyer can protect you from unfair divisions and asset loss during the divorce process. This may involve establishing postnuptial agreements, creating trusts, or taking other measures to protect wealth, for yourself and for your family, particularly if there are minor kids or grown children.
Tax Considerations and Professional Expertise
There are often a range of issues beyond crafting a divorce agreement for high net worth couples who are divorcing as well. For instance, there could be complex tax considerations. An attorney can provide guidance on how to minimize the tax consequences of a divorce settlement, this could save both individuals a significant amount of money in the long run. Attorneys also work with a range of professionals, including tax advisors and accountants, when further professional advice needs to be accessed.
Divorce is a stressful and emotional time of life, but a West Palm Beach family attorney has a level-headed perspective and will walk you through negotiations and other proceedings. If you are facing a high net worth divorce, it is crucial to have a knowledgeable legal professional on your side.
Do you want to learn more about what a high network divorce means for you? There may be more options forward than you initially thought, share your concerns and hopes with the legal team at Bruce S. Rosenwater & Associates. To reach your post-divorce goals, work with a skilled professional, book your free initial consultation today.