Judge Rejects Derek Chauvin's Divorce Deal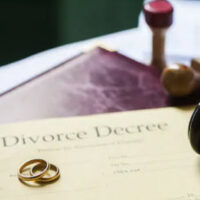 Derek Chauvin, the Minneapolis police officer who found his way into infamy after kneeling on George Floyd's neck, is now dealing with a divorce. In times like this, while one individual is facing criminal charges, they tend to want to transfer all of their valuable assets to a spouse who is not facing criminal charges. Unfortunately for the Chauvin's, they are both facing criminal charges related to tax evasion. Meanwhile, Derek Chauvin attempted to transfer all of his assets to his wife as part of the divorce decree to prevent them from being seized as part of a personal injury judgment.
In this case, the judge denied the couple's divorce agreement because it featured several "badges of fraud". The Chauvin's are currently under investigation for tax evasion and tax fraud. Chances are good that Kellie Chauvin, the soon to be ex-wife of Derek, will also be charged with tax fraud. Not only did she benefit from Chauvin's fraud for years, but there is very little chance she didn't know what was happening while they were married.
When Can a Judge Deny a Divorce Agreement? 
Judges don't want to go out of their way to deny divorce agreements because when two people split up and want to divide their estate according to their own wishes, it would be improper for the judge to intervene. However, a judge will intervene when there are either creditors or an IRS investigation naming one or both spouses in a cause of action to recover unpaid taxes.
Chauvin is accused of hiding income streams on his taxes and is believed to own several hundred thousand dollars in taxes. His wife also owes that money. While she can claim that she didn't know what was happening (called an innocent spouse defense) she can't claim she didn't benefit from the fraud, and the IRS will be unlikely to offer her innocent spouse relief because she managed the finances of her own business.
The judge ruled that the divorce was structured such that it protected the assets of Derek Chauvin ostensibly against a lawsuit filed by the family of George Floyd. However, the IRS also has the right to seize assets to recover tax money, and it has a vested interest in not seeing assets from an estate its auditing transferred out of the estate for the purposes of circumventing the judgment.
Attorneys for George Floyd's family filed a lawsuit against Chauvin, the Minneapolis police department, and the three other officers who were at the scene when Floyd was killed. The family's attorney, Benjamin Crump, is asking for a settlement award that would "make it financially prohibitive to kill marginalized people."
The Details of the Settlement 
Sources indicate that the settlement would have transferred both of the couple's homes, all of their bank accounts, all of their investment accounts, and all of the money from Derek Chauvin's pension and retirement accounts. Funds that were accrued prior to the marriage would have been exempted.
Judges only reject divorce settlements when they are not equitable. In this case, Derek Chauvin transferring everything of value that the couple owns to his ex-wife seemed, on its face, inequitable.
Talk to a West Palm Beach Divorce Attorney 
Ready to untie the knot? Call the West Palm Beach divorce lawyers at Bruce S. Rosenwater & Associates today.
https://www.rosenwater.com/study-links-children-of-divorce-to-lower-oxytocin-levels/