Is Divorce More Or Less Popular In The U.S.?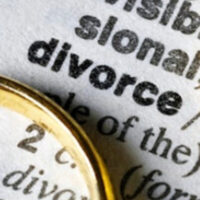 When you are chatting with friends and family about marriage and divorce, it is common for people to say that approximately half of marriages end in divorce. But it is also common for individuals to not remember where they heard that statistic or to even know if 50% of U.S. marriages do dissolve. In reality, the U.S. divorce rate rose during the 1970s, but since then the figures have been declining.
Separations and divorces are not easy, but they may be required in order for you to move toward the life you want. To pave your way toward a prosperous and healthy future, talk to an experienced West Palm Beach family attorney.
Both Marriages and Divorces Have Declined In Recent Years
Covering the decade between 2008-2018, the United States Census Bureau reported that both the U.S. marriage rate and the U.S. divorce rate decreased. Of course, each community is impacted differently. According to the study above, Florida does have a high rate nationally, but it is not the state with the highest rate. Arkansas has the highest rate of divorce statistically.
But the fact that both marriages and divorces have declined is seen by many as a societal shift. Some couples choose to live together and never marry, for example. They may do this for financial reasons, from wanting to keep finances separate because one or both individuals have their own businesses or due to large debts, such as student loans.
Protect Yourself When You Are In a Long-Term Committed Relationship
If you or someone you care about has decided to not marry but have children, purchase property, and share resources, consider taking steps to protect yourself from future disputes. Plans can be made if you were to choose to dissolve the relationship in the future. Or, if those arrangements were never made and you find yourself facing a split, consider talking to a lawyer.
Mediation can be a good choice for long-term couples who are deciding to pursue futures independent of one another. A West Palm Beach family attorney can walk you through the process and a mediator can untangle volatile issues, including how assets will be divided, who will be responsible for debts accumulated and the details of a parenting plan.
For decades, Bruce S. Rosenwater & Associates has helped individuals navigate the challenges of family law. With the knowledge you need, they can help you build the future you want and deserve. Also, if needed, legal professionals can connect you with a variety of professionals to strengthen your case, from psychologists to accountants.
Are you wondering how your future will look should you move forward with a Florida divorce? Discuss the details of your situation with the experienced legal professionals at Bruce S. Rosenwater & Associates. Our firm has the skill, resources, and experience you need to move forward with your life confidently. Family law can be complex, connect with a professional. If you need a family lawyer on your side, contact our team today.