Will I Lose My Health Insurance When I Divorce?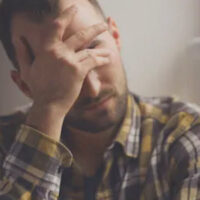 Asset division, property ownership, and child custody concerns are often top of mind when a person is going through the divorce process. While these are all important topics to address, it is also essential you have your daily needs met. For example, if you are on your spouse's health insurance policy, you will have to consider how you will be covered when the marriage ends.
A lot of couples choose to be on a family health insurance plan provided by one person's workplace. If this is true for you and your spouse is carrying the insurance, you will need to shift to an individual plan. When kids are involved, it is possible they can stay on the plan, although there are situations when other arrangements are made. Talk through your options with a West Palm Beach family attorney to be sure you are covered and the expense of your health insurance is taken into consideration as well.
When Will I Be Removed From My Spouse Health Plan?
While you can stay on a plan while negotiating a divorce, because you are still technically married during that time even if you are living separate lives, once a divorce is finalized you will be removed from the other person's health insurance plan.
There are temporary solutions if you are in a bind for coverage. For example, the Consolidated Omnibus Budget Reconciliation Act (COBRA) may be offered to you. If you want to take advantage of this option, you will need to file within 60 days. Many find COBRA to be too expensive to carry for an extended period of time.
Where to secure health insurance of your own:
COBRA may be an option.
Ask your own employer about benefits.
Secure a new job with benefits.
Shop the Health Insurance Marketplace.
Some may be eligible for Medicare.
Can My Kids Stay On the Insurance Plan?
Parents who decide to co-parent have many details to consider. How health insurance will be handled will have to be discussed. If parents are unable to agree on the details of a parenting plan, it is possible a Florida court will make a recommendation to be sure the kids remain insured.
Change can be difficult, and a divorce can bring with it a flurry of lifestyle changes. Even if you do not want to change health insurance plans, you may have to if you are covered through your spouse's workplace. Instead of fighting the change, talk through your options with a West Palm Beach family attorney. Medical expenses and insurance premiums could be part of your compensation if spousal maintenance is part of your divorce.
Is your health coverage a concern as you move forward with the divorce process? Discuss the details of your situation with the experienced legal professionals at Bruce S. Rosenwater & Associates. Our firm has the skill, resources, and experience you need to move forward with your life confidently. Family law can be complex, connect with a professional. If you need a family lawyer on your side, contact our team today.