Is An Uncontested Divorce An Option For Me?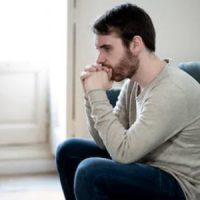 Uncontested divorces are amicable splits, they are an option when both parties agree to terms and there are not a lot of issues that are being actively fought over. Obviously, both individuals need to be open to discussion and negotiation in order to make an uncontested divorce a possibility. Because it can be a less expensive and faster option, many choose an uncontested divorce when they are able to communicate with their soon-to-be-ex spouse.
Naturally, when there are large arguments surrounding key issues, such as parenting agreements or asset division, uncontested divorce may not be possible. That said, maybe mediation is a solution even if you can't land on a divorce agreement on your own. Not every divorce requires litigation. To understand what paths forward you have, talk through your options with a West Palm Beach family attorney.
Agreements Required for Uncontested Divorces
In the state of Florida, both parties have to agree to a no-fault divorce. There are two no-fault divorce options. One is agreeing that the union is irretrievably broken, meaning the marriage can't be saved. The other is a declaration of incapacitation, which needs to be in effect for a minimum of three years.
Once it is determined that an uncontested divorce, also called a no-fault divorce, is an option, there are agreements that need to be worked out.
Division of all property and real estate
Decision on allocation of outstanding debts
Support agreements, such as alimony, child support, and health plan coverage
Parental plans outlining child custody arrangements and schedules
When you want to pursue an uncontested divorce but find yourself and your spouse butting heads on a couple of issues, working with a mediator could be a solution. As a third party, your mediator can assist in preparing an agreement, and you can have your attorney by your side throughout the mediation process.
Save Time and Reduce Stress Levels
Mediation and uncontested divorces can be a way to reduce emotional stress in your life and begin your future sooner than later. Long, drawn-out divorces can be incredibly painful and expensive. To assess your best path forward, discuss your objectives and concerns with a West Palm Beach family attorney.
It is important to remember that even when an uncontested divorce is possible, you will boost the likelihood of securing your objectives when you have an attorney negotiating on your behalf. After all, there are parental agreements, retirement accounts, personal assets, and debt obligations to consider. Exiting a marriage is a huge life change, but when you secure your goals within a divorce agreement, you can walk toward the future with security and confidence.
Will an uncontested Florida divorce be an option for you? When you and your spouse can find common ground on drafting a divorce agreement, an uncontested divorce could be possible. Talk through your goals with the seasoned legal team at Bruce S. Rosenwater & Associates. Our Florida lawyers can help you throughout the divorce process, whether you believe mediation could be a solution or want to pursue litigation. To get started, book a consultation with a qualified attorney.