3 Ways To Improve Your Divorce Process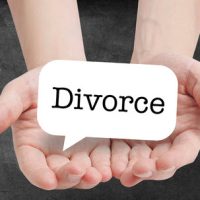 Many who have gone through the divorce process point to it as one of the most difficult times of their lives. With so much change happening at once, it is common to feel overwhelmed, but there are things you can do to make the process easier.
For example, an alternative resolution, such as arbitration or mediation, may be an option for you. Alternative resolution processes are less time consuming and will not cost as much money as a litigious divorce. That said, sometimes there is no way to avoid court in order to secure your objectives. An appointment with a West Palm Beach family attorney is a good first step to having all of your questions addressed.
Understanding Your Own Priorities
Couples often fight about a lot of different topics in the months and years leading up to a separation and divorce. While you may have disagreements about many things, it is important to focus on the objectives that truly matter for the future you want. Once you understand your own priorities you can share them with an attorney who will strategize how to negotiate the terms you are seeking.
For instance, you and your spouse may have had many fights over who will keep the marital home and who will retain the vacation home. But do you really want both? Is there one property you want enough that you would be willing to let the other one go?
Thinking of the Kids
Structure can be helpful for kids when navigating a life change such as their parents divorcing. If you and your soon-to-be-ex spouse are able to agree to a temporary parenting plan that can provide guidance for everyone involved. Additionally, that temporary plan could prove as a trial period of what you want or don't want in a plan when finalizing divorce terms.
Be Kind to Yourself
And just as it is good to be gentle with the kids, give yourself time and space to heal too. Try to schedule time to do things you enjoy, such as exercising with friends or gardening. Learn to gravitate toward people and activities that are healthy and supportive. If a group of old friends only want to talk about your spouse, it may be time to take a pause from those hangouts. Spend time with friends that support you and your future, even if that means making new connections.
While you care for you, including maintaining a nursing diet and rejuvenating sleep schedule, your a West Palm Beach family attorney will aggressively fight for the future you are seeking.
Are you interested in learning more ways to make a difficult time of life as smooth as possible? An experienced family law attorney can help. Discuss your goals with the legal team at Bruce S. Rosenwater & Associates. Once qualified Florida lawyers are familiar with the details of your case, they have the skills and resources to guide you through the process. To learn about what is possible for you, book a consultation.