Are Common Goals Possible?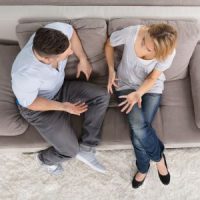 It is typically easy to list a lot of disagreements when you are divorcing, but taking a moment to consider if there are common goals can be helpful when creating a divorce agreement. And if you and your spouse are open to negotiating the terms of your divorce, it can save you time and energy. Long, litigious divorces can be incredibly expensive and take months or years to resolve.
Discuss what you believe could be common goals with a West Palm Beach family attorney. Once your Florida divorce lawyer has a full picture of your situation, including key priorities for you and areas you are able to negotiate, they can strategize how to obtain your objectives.
Kids, Properties, and Other Goals
The divorce process is not easy, but it can be smoothed when priorities are clear. So, for instance, if you know that you have strong opinions about how a parenting plan should be structured, you may be willing to negotiate on other areas.
For example, if you and your spouse agree that your children continuing with their private school education is important, you can craft a parenting plan that follows that strategy. But, if it is more of a priority for you than your spouse, you could craft an agreement where you let go of partial asset ownership in exchange for the tuition of your children being covered until they graduate.
This type of negotiation can be used in a variety of circumstances. For Instance, your top priority may be retaining property, such as a vacation home you and your spouse purchased together and you have fallen in love over time. A common goal may be that both you and your spouse want to keep a property, so maybe it can be agreed that your spouse will keep the primary residence and you will be the sole owner of the vacation property after the divorce is finalized.
A Florida Lawyer Can Communicate for You
There are plenty of situations where there is common ground that can be found but it is not possible for the individuals divorcing to communicate effectively. Thankfully, you can lean on a West Palm Beach family attorney who can do all of the communication and negotiation on your behalf. Your lawyer will fight for your objectives and will never agree to conditions or terms without talking over the pros and cons of that agreement with you. A seasoned attorney can help you identify areas of agreement, discuss where you are open to negotiation, and aggressively fight for your top priorities.
Are you preparing for divorce and believe you and your spouse have certain areas of common ground? If there is a path for negotiation, it could be in your best interests to avoid litigation and create your own divorce agreement. Talk to the legal team at Bruce S. Rosenwater & Associates to learn more. Our experienced Florida attorneys can guide you through the process. To get started, share your goals with an attorney, book a consultation today.