Who Claims A Child As A Dependent?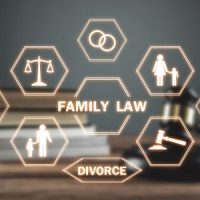 Claiming your children as dependents is likely something you and your spouse have been doing for years as you filed your joint taxes as a married couple. Because there are tax benefits, claiming kids is standard. But if you are divorcing, you and your soon-to-be-ex spouse could be questioning who will claim children on tax forms once the marriage has officially ended.
There are a range of factors to assess when a Florida couple divorces. Working through all the issues now is best, as it will help you avoid future legal disputes. To talk through your parental wishes, custody hopes, and financial concerns when it comes to the kids and your divorce process, connect with a West Palm Beach family attorney.
When a Child Can Be Claimed
There are qualifications that need to be met in order for a person to legally claim a child on their tax forms. To be a tax dependent, you must be able to answer affirmatively to the following factors:
The kid is 19 years old or younger
Or, the child is under 24 and a full-time student
The minor child lived with the claiming parent for over half of the year
Children were not financially supporting themselves
Because kids need to live with the guardian who is claiming them for a minimum of six months, it is common for the parent who has sole or primary custody to claim the kids. But this time delineation is not in place when parents equally share time.
If you will be co-parenting with your spouse and the kids will be spending a lot of time in each home, it could make sense for the two of you to agree to alternate who claims the kids year by year. Other arrangements can also be put into a divorce agreement, as another plan may make more sense if there is a substantial difference in resources or income.
Deduction Goes to the First to Claim It
The Internal Revenue Service (IRS) will not look over tax returns and assess who should or shouldn't be claiming a child after a divorce. The IRS will simply grant the deduction to the first guardian who cites a child deduction on their individual tax forms.
There are issues to negotiate through when divorcing and establishing who will be taking the child tax deduction is one conversation among many. Bring your concerns and questions to a West Palm Beach family attorney so a path forward can be strategized and your future can be fortified.
Do you want to retain the right to claim the kids on your tax forms once your Florida divorce is finalized? Make a list of all your objectives and talk through your goals with the seasoned legal team at Bruce S. Rosenwater & Associates. Our Florida lawyers have the skills and resources to guide you through the process and inform you of your options each step of the way. When you are ready to get started, book a consultation with a qualified attorney.