Husbands, Spousal Support, and Navigating Alimony in Florida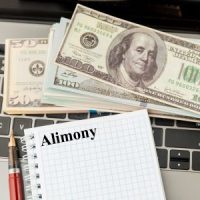 When it comes to alimony, some people hold onto outdated stereotypes, such as a wife being the one who may receive spousal support when a marriage ends. But in reality, under Florida family law, alimony knows no gender boundaries.
Spousal support can be awarded to either spouse, and if you are a Florida husband who is moving to access alimony, understanding the circumstances under which an ex-husband may receive alimony in the sunshine state is crucial. A West Palm Beach family attorney has the experience you need. They can explore with you if spousal support is in reach, and if it is they will fight on your behalf for a fair alimony amount.
Alimony Is Not a One-Size-Fits-All Solution
Florida law recognizes that each marriage has its own details to assess when the union comes to an end, and if there is a recognized right to spousal support, it can be awarded to either spouse, regardless of their sex. The courts consider various factors when determining alimony, including the following.
Amount of financial resources. Marital assets along with the financial situation of each spouse, including income and debts, will be assessed.
Length of the marriage. How long the union lasted plays a significant role in spousal support determinations. For example, short-term marriages are less likely to result in alimony awards and long-term marriages may warrant larger or longer support arrangements.
Marriage contributions. Courts consider the contributions of each spouse over the course of the marriage, both financial and non-financial support. One spouse's time spent caring for children and supporting the other spouse's education or career will be reviewed.
Living standards. The need to maintain a standard of living similar to what the spouses enjoyed during the marriage may be argued.
Age and health. There could be an assessment of the physical and emotional health of each spouse and their respective ages. This data could be used to assert the need for a specific support amount.
So, if there is a significant income disparity between the ex-husband and ex-wife, the court may award alimony to the ex-husband to help balance the financial scales. Sometimes an ex-husband receives spousal support because he has been a stay-at-home father, for instance, contributing to the family by managing the household. As a result, when the marriage ends, he may need spousal support to help him transition into financial independence.
Discuss Gender Neutral Support with an Attorney
Both husbands and wives can receive alimony under the right circumstances. To navigate this complex aspect of divorce law and secure a fair alimony amount, reach out and share the details of your situation with a West Palm Beach family attorney. A lawyer can guide you through the process and protect your interests, regardless of your gender.
What level of spousal support are you seeking? Spousal support in Florida is not limited to ex-wives. If you are a husband in need of financial support, connect with the lawyers at Bruce S. Rosenwater & Associates to discuss the possibility of alimony. Book your free initial consultation today.