Determining Your Needs During a Life Transition Like Divorce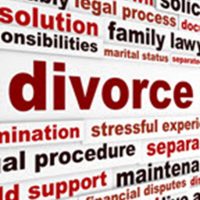 It is common for individuals exiting a Florida marriage to experience a whirlwind of emotions and challenges. During any significant life transition, such as divorce, understanding your needs and seeking support are important ways to move forward and find a brighter future.
Once you have determined your needs and goals, you can begin to develop what a successful divorce would look like for you. Whether you are beginning to sketch out your objectives or have a clear outline of what you want to be included in a divorce agreement, a West Palm Beach family attorney can be an invaluable resource, giving you the strength you need to navigate this journey and emerge stronger on the other side.
When Is a Divorce Considered a Success?
The success of a divorce is not solely measured by one central document, such as a final decree, but by the fulfillment of its intended goals for the people involved. Of course, each situation is unique, but some common reasons why people have deemed it a divorce a success include the following.
Resolution is amicable. A successful divorce could be the completion of an amicable resolution where both parties agree on terms and work together to find compromises. Amicable divorces minimize conflict, reduce emotional distress, and are more cost-effective solutions.
Wellbeing of minors. If children are involved, prioritizing the well-being of kids, including maintaining a stable environment, consistent co-parenting, and minimal disruption to the lives of the children, is an accomplishment.
Establishing financial security. The divorce process includes distributing assets and debts. Sometimes these financial arrangements include spousal support or child support payments. Ideally, both parties will be able to leave a union and maintain financial stability in their now separate lives.
Emotional healing. Life upheavals can be opportunities for personal growth and an improved quality of life. When a divorce is successful, both individuals leaving the union will see the change as a positive outcome.
Legal compliance. A favorable divorce outcome also includes documents that adhere to legal obligations, such as child support and visitation, so that there will not be the need for further legal action in the future.
Many want to get their divorces finalized quickly, but there is value in taking time to reflect on your goals, values, and priorities. Separation is a time to determine what you need to move forward and build a fulfilling post-divorce life.
How Can an Attorney Help?
An experienced West Palm Beach family attorney understands your legal rights and responsibilities. They can inform you of all of your options so you can make informed decisions. Lawyers work to protect your interests and negotiate on your behalf.
Are you unsure of what would be a successful divorce for you? Talk through amicable resolution options, establishing financial security, and how to emotionally heal with the divorce attorneys at Bruce S. Rosenwater & Associates. Lawyers are available to draft the legal agreements you need and will be sure every document is in compliance. To get started, schedule your free initial consultation.