What are My Foreclosure Defense Options in West Palm Beach?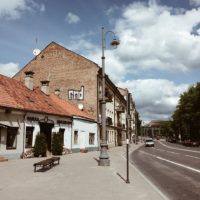 Perhaps one of the worst feelings in the world comes from the fear that your home might be foreclosed upon. As a homeowner, this can be devastating, as our homes are generally the foundations of our lives. Many individuals in the pathway of foreclosure feel that they are out of options, and sit fearful as they wait for that dreadful time to come. At Bruce Rosenwater & Associates, we know how terrifying this time can be, but our qualified team can offer multiple options to help save your home from the claws of foreclosure.
Foreclosure generally occurs because of a sticky financial situation. Causes of this may be due to a divorce gone wrong, a job lost, or bills that seem to be overloading the bank account. Situations like these result in not being able to pay the mortgage, and when that happens, foreclosure quickly knocks on the door. Here are a few ways foreclosure defense in West Palm Beach can help.
Short Sale: This means that the homeowner decides to sell their property for less than the total amounts of debt owed, and if the lender agrees to accept this, the sale can then go through.
Loan Modification: Generally the original loan cannot be paid, and therefore modifications are made by the lender. Usually this means that there will be a smaller interest rate or an extended time period for the loan to be paid back.
Mortgage Modification: Either by reducing the interest rate or reducing the monthly amount owed, the lender permanently revises the mortgage. This allows the homeowner a payment that is more affordable.
Loss Mitigation: A lender may allow the homeowner to sell the home or estate for less than what was originally owed, and they may also simply transfer the deed over to the lender. This process also includes changing the loan terms.
Strategic Default: This is a voluntary action where the home or property owner simply decides that they would rather default the home as opposed to making the following payments. This could be due to the property's value decreasing quickly, and the owner sees it as a way to cut larger losses down the road.
At Bruce Rosenwater & Associates, we understand the terrors of foreclosure, but there are options. If you're being faced with foreclosure, come see about foreclosure defense in West Palm Beach. Your future is important, and making the wisest decision in your current situation may be easier with professional guidance and assistance.