Derek Chauvin's Wife Seeks Name Change in Divorce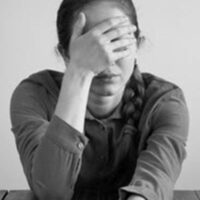 For the past several days, there has only been one story, the death of George Floyd. Prior to that, there was only one story, the coronavirus and the various fallout expected from the extended lockdown. For the past several days, civil unrest has broken out across the country after America bore witness to white police officer Derek Chauvin kneeling on a helpless man's neck for eight minutes. The image was imbued with a cruel irony when reflecting back on the NFL protests.
Now, Kellie Chauvin, Derek Chauvin's future ex-wife, has requested a name change and that the title of the couple's two homes be signed over to her. Why would she do that? Well, there are a couple of reasons. Maybe she doesn't like her husband anymore. Maybe she doesn't want to be associated with his crime for the rest of her life. Maybe she's attempting to protect the couple's assets from civil forfeiture if there is a civil judgment against Chauvin.
The Marriage and the Divorce 
Kellie filed for separation the day before Chauvin was charged with third-degree murder and involuntary manslaughter, May 28. The divorce filing cites the "irretrievable breakdown of the marriage" which is a basic grounds for a no-fault divorce. Minnesota is among the states that don't allow fault grounds for a divorce. All marriages are considered no fault divorces, even when grounds exist to allege fault.
The couple was married for nearly ten years and it is believed that Chauvin's antics were the primary reason his wife is requesting divorce now. While it's unclear what her attitude toward her husband is, the reasons for getting the property moved over to her name would be to insulate it from liability should the family of George Floyd file a lawsuit directly against Chauvin. She is currently attempting to collect the couple's shared assets under her name.
If Floyd's family and estate were to file a lawsuit against Chauvin, the couple's shared assets could be vulnerable in any settlement. By transferring ownership and title to her own name, the Floyd family would not be able to extract that from the marital estate of Kellie and Derek Chauvin.
Kellie Chauvin also said that she would not be requesting spousal support since she earns a handsome living from her work as a realtor. Kellie is also a Laotian immigrant who spent her early years at a refugee camp. She competed in Mrs. Minnesota, a beauty pageant for married Minnesotans. She told the press that she was devastated by the death of George Floyd and her "utmost sympathy lies with the family." Nonetheless, the moves she's making now appear to be an attempt to protect her family's assets from Floyd's.
Talk to a West Palm Beach Divorce Attorney Today 
If you are considering untying the knot either because of over-familiarity with your spouse caused by the coronavirus or any other reason, call the West Palm Beach divorce lawyers at Bruce S. Rosenwater & Associates today to discuss your options moving forward.
Resource:
cnn.com/2020/06/02/us/kellie-chauvin-divorce-derek-chauvin-trnd/index.html
Our office supports the fair and equal treatment of all people and the right to protest peacefully.