Compassionate Attorneys And Coping During A Divorce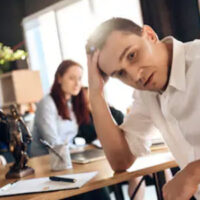 Every life change brings with it the possibility of personal upheaval, and divorce is no exception. Whether you feel your divorce is happening out of nowhere or ending the marriage has been on the table for years, making the final decision to divorce is not easy. Seeing to your own personal needs is essential, self-care should be prioritized.
When it comes to negotiating the terms of your divorce, lean on a West Palm Beach family attorney. Once your lawyer understands your top priorities for the future, they will fight for the aspects of your divorce that matter the most to you.
Items an Attorney Will Review
Legal professionals are able to look over your assets and debts today and talk to you about what you are hoping your future will look like. Priorities vary from person to person and marriage to marriage. For example, the goals of a person who has three children and is exiting a marriage after decades are going to be different than those of an individual who was married for a few years and has built a business with their spouse over that period of time.
Some items a compassionate attorney will look over and discuss with you:
How long you have been married.
Prior marriages and the terms of those divorces.
Standard of living you have today and what you are seeking moving forward.
Financial and personal contributions you have made to the household.
Properties owned by you and your spouse.
Current income and potential earnings of both parties.
Debts, including education, commercial, business, and personal, accrued.
While some divorce agreements are based on equal division, this is not always the case. Asset and debt division could be handled in a way that is in line with the resources available to each person, including their personal income and investments.
Support Systems Are Available
It is normal to need time to grieve when you experience a loss. Ignoring unpleasant feelings can lead to more problems later. Dealing with feelings of anger and sadness today can allow you to move toward a happier life. If you need support, connect with friends, family members, counselors, or therapists. Some prefer talking through pain with personal contacts, others find relief when they talk to a neutral third party, choose the option best for you. If you aren't sure where to turn, start with legal guidance from a West Palm Beach family attorney.
Have you been keeping up with the details of your divorce but are having difficulties coping with the emotional stress? When you hire an attorney, they can attend to all of the legal aspects of the process so you can focus on your personal life. With a seasoned legal professional in your corner, you can build the strong future you are seeking. To get started, share the facts of your situation with the knowledgeable family legal team at Bruce S. Rosenwater & Associates. Our attorneys have the skills you need and are available to answer all of your questions. Schedule your free consultation today.