3 Things To Do When Choosing A Florida Divorce Lawyer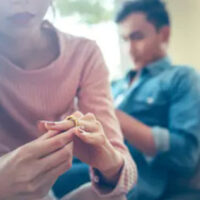 Deciding to end a marriage is a difficult decision, and it can be confusing for the parties involved to know what to do next. Connecting with an experienced attorney is an important part of the process. When you hire a divorce lawyer, you are securing legal counsel to support you through the entire divorce process.
While there are many things to consider, focusing on which lawyer to hire, what your goals are, and which approach will work for your situation may help you move forward. Finding a skilled West Palm Beach family attorney is essential for achieving the post-divorce life you desire.
Attorney Experience and Your Goals
Talking to a few different legal experts can help you land on the right legal professional for you. Here are a few things to consider as you begin your search.
List of lawyers and questions. Draw up a short list of attorneys to interview and jot down questions to ask each one so you can compare and contrast their answers.
Discuss approaches with the attorneys. Approaches include pursuing court or working through issues through mediation. Different divorce lawyers have different areas of expertise, connect with one who has extensive experience in your desired approach.
Share your goals. In order to secure the future you want, you need to tell your attorney what you are seeking. When you share your goals, from retaining ownership of a property to securing custody of minor children, an attorney will let you know how your goals could be resolved.
You should feel at ease with your attorney and be able to honestly talk to your legal team. Of course, the list of questions you bring to initial meetings with an attorney will vary depending on your situation. But a few examples follow, if you are looking for ideas to get your list started.
In your past cases, was there one similar to mine and what was the outcome?
How long have you been practicing family law in Florida?
Do you believe there are steps I should be taking now to reach my goals?
Is my divorce one that will warrant a spousal maintenance award?
Skilled legal professionals will let you know when more documentation is needed and what to expect as the process moves forward. Once you choose a West Palm Beach family attorney, you can let them know what form of communication you prefer so they will be able to keep you informed as the process progresses. For instance, negotiations may require a few rounds of offers and counteroffers in order to land on an agreement both parties are comfortable with.
Is it time for you to choose a divorce lawyer? The experienced family law attorneys at Bruce S. Rosenwater & Associates are available to answer your questions. Our lawyers have the skill and knowledge you need to secure the results you want. Once one of our seasoned attorneys looks over the details of your situation, they can share with you different options for a path forward. When you are ready to get started, schedule a consultation.