Healing After A Florida Marriage Ends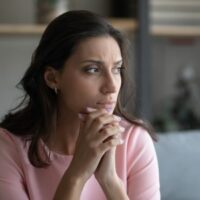 There are a range of reasons why marriages end. Sometimes the split is amicable as the individuals realize they have different long term goals. In other situations there has been infidelity and one person wants to pursue a divorce and the other would rather work to save the marriage. But whether your situation is one of agreement or high conflict, divorce is emotional. It is important you take time to heal and plan for a healthy and productive future.
Everyone's experience is unique and there is no correct way to heal, but there are things you can do to help you move toward the next phase. Transitionary periods of life are hard, but there are support systems in place that can help. Seeking legal guidance from an experienced West Palm Beach family attorney could be a part of your divorce process.
Counselors and Outside Supports
Thankfully stigmas surrounding mental health support have declined in recent years, but there is still a long way to go. It is important for you to know that many people find relief when they talk through emotional distress with a neutral party, such as a counselor or therapist. Friends and family members are valuable resources too, but many of them have their own opinions about your spouse or your marriage which may make it difficult for them to give you unbiased advice.
And understand that the process takes time. For some, meeting with a counselor once or twice gives them actionable steps forward and clarity of thought. But many, many others find the healing process takes months or years. During your healing process consider creating new friendships and pursuing personal interests, possibly hobbies you discarded because your spouse was not interested in them. Renew your own interests and join reading circles, fitness centers, art classes, or travel groups.
Children and Prioritizing Everyone's Needs
Naturally a divorce involving children has additional considerations. Kids can be angry and frustrated when parents part ways. They may blame people, either their parents or themselves. Open, honest conversations can bring healing, but always remember the age of the participants as well. There are aspects of a marriage that do not need to be shared with children. For parents who are struggling to explain the circumstances to their kids, connecting with a family therapist could be beneficial.
If you are overwhelmed and unsure where to turn, connect with a West Palm Beach family attorney. Your lawyer can handle the legal fight while you care for yourself, and they are familiar with an array of support options should you need recommendations.
Are you surprised by how much emotion you are feeling as you move toward a divorce? Hiring a lawyer means you can focus on your personal life while they build a strong future for you to grow into. Discuss the details of your situation with the knowledgeable family legal team at Bruce S. Rosenwater & Associates to get started. Our attorneys are available to answer all of your questions. Schedule a free consultation today.