Paths To Proving Paternity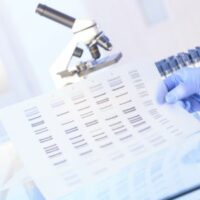 People move toward proving paternity for a variety of reasons. A mother may want to establish paternity to their child's father so they will have access to genetic information and health histories. Others believe they can secure the financial security of their child once paternity has been documented. After all, veteran benefits, inheritances, and social security benefits can all be connected to family ties.
While the process of establishing paternity can be simpler when the father is willing to cooperate, there are ways to prove paternity through other family connections if the father is not available or no longer alive. To determine the best path forward given your unique situation, talk to a West Palm Beach family attorney.
Married Parents and Unwed Couples
If your child was born while you were married, it is assumed that your husband is the father of your child. But this is not true for unwed parents. Even if the couple has been in a long standing relationship, an additional step could be necessary in order to establish paternity for your child in the state of Florida.
One path to establishing paternity for unwed mothers is to have the father voluntarily fill out a paternity form after the child is born. If this does not take place at the time of birth, it can be done at any other point of childhood, up until the child turns 18 years of age. Additionally, if the mother and father choose to marry after a child is born, paternity can be established when they go through the Florida marriage license application process.
Establishing Paternity Through Legal Channels
To establish without the father voluntarily filling out a form or a later marriage, you may have to pursue civil legal action. At this point, working with a legal professional could be beneficial as you will need to make legal requests to the state of Florida. It can be stressful to go through paternity proceedings, hearings can be particularly draining emotionally if you are also navigating a divorce or other form of relationship dissolution.
After paternity is established, all of the following are possible.
The father will have paternity rights, also referred to as parental rights.
Parental rights can lead to child custody agreements and time-shared parenting
A parenting plan that works for everyone involved needs to be created.
Primary households may have access to child support payments and other financial support.
Naturally, just as there are legal paths to establishing paternity there are ways to establish paternity as well. Child concerns can be difficult emotionally, connecting with a compassionate West Palm Beach family attorney.
Are you ready to talk to a lawyer about your paternity concern or other family law issue? The knowledgeable family legal team at Bruce S. Rosenwater & Associates have the experience you need and are available to answer your questions. Our lawyers have the skill required to secure the future you want. Share your unique circumstance with a seasoned attorney. Then, they can share with you what legal options you have moving forward. To get started, schedule a consultation today.