3 Reasons to Hire a Personal Injury Lawyer in West Palm Beach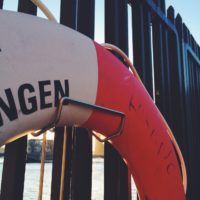 Being a victim of a personal injury case is something most individuals will never forget. The trials that come with this can be emotional, unsettling, and frustrating. Many individuals who are victims of personal injury decide to take matters into their own hands, however at Bruce S. Rosenwater & Associates, we highly advise against this. We assist with injuries involved with vehicle accidents, pedestrian accidents, bike accidents, taxi and public transportation accidents, ATV collisions, slip and fall accidents, construction or aircraft accidents, and boating accidents. We also assist with animal injuries, pool accidents, and nursing home abuse and neglect.
Here are 3 reasons why a personal injury lawyer can be beneficial to those in need:
EXPERTS
When hiring a personal injury lawyer, you'll want to be sure they are experts and professionals at what they do. Our lawyers at Bruce S. Rosenwater & Associates are seasoned with over 20 years of experience. With significant knowledge in our fields, we understand the ins and outs of these types of cases. When an individual tries to fight for these claims personally, it can be difficult to deal with the law. Thankfully, this is what we do best, and allowing us to help you can save you a great deal.
TIME AND STRESS REDUCTION
Speaking of saving, nothing is more complicated than trying to juggle a personal injury case while also trying to recover and get to a better place. Hiring a professional can save each victim time and stress, allowing them to have the peace and serenity they need to get back to their best possible self.
OBJECTIVE
When being a victim of personal injury, it may hard to have an objective view on the situation. This is yet another reason why a personal injury lawyer can help. With an objective outside view, they can help provide accurate descriptions and documents of what happened, without the personal attachment to the case.
At Bruce S. Rosenwater & Associates, we are fully aware of the complications that come from these sorts of incidents. What happened to you or your loved ones is not fair, and we will help fight on behalf of your case. With lawyers who have the skills and knowledge to best assist you, you can be at ease knowing that your case is in the hands of someone you can trust. Call us today to see how we can help you get your life back.