Why Are Contested Divorces More Expensive?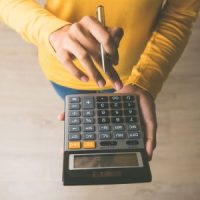 If you are planning to divorce, you have likely heard from friends or family members that the process can be costly. While that is sometimes true, the high expenses associated with divorce are typically when a divorce is contested.
In Florida, contested divorces are situations where couples cannot reach an agreement on major issues. To discuss the particulars of your situation, and if an amicable and less expensive resolution is in reach, connect with a skilled West Palm Beach family attorney. A lawyer can share with you why contested divorces are costlier as well as how an experienced divorce attorney can help you reach an agreement, avoid court proceedings, and ultimately save money.
Why Contested Divorces Come with a High Price Tag
There are a handful of reasons why contested divorces typically carry a higher price than uncontested divorce agreements. Some of the high cost factors include the following:
Drawn out legal proceedings. When there are ongoing disputes, protracted legal proceedings significantly drive up costs. There is an expense when it comes to drafting and filing legal documents, depositions, and appearances in court. Higher legal fees and longer timelines are possible when there are many areas of disagreement.
Legal hours. Because extensive legal knowledge and expertise is required to achieve desired outcomes during a contested divorce, lawyers need to spend more time researching and strategizing to fortify a case. While hourly legal rates can be initially manageable, they add up quickly when a case is complex.
Assessments from experts. If you and your attorney believe expert witnesses would be beneficial, there will be fees for the time these experts spend on the case. This is true for witnesses who are providing their professional opinions on child custody, property valuation, or financial matters.
Court fees. Because contested disputes require court proceedings, the individuals involved will need to cover the court costs, expenses such as filing fees, court reporter fees, and other associated charges. As appearances and filings increase, costs accumulate.
While there are situations where large expenses can't be avoided in order to secure the agreement you are hoping to achieve, a lawyer may be able to help you save money and navigate the divorce process more efficiently. Divorce attorneys who have worked on a wide range of cases understand when mediation and negotiation are viable options that will avoid costly courtroom fights.
How a Divorce Attorney Can Help You Save Money
From your very first meeting, an experienced West Palm Beach family attorney will provide valuable legal counsel and work with you to develop a strategic approach tailored to your specific circumstances. This could include cost-effective solutions that protect your interests. And if a settlement cannot be reached outside of court, your attorney will provide strong advocacy on your behalf during litigation.
Are you hoping to alleviate the financial burden associated with a contested divorce? Bring your post-divorce objectives to the attention of Bruce S. Rosenwater & Associates. Our attorneys can explore resolution choices with you. Schedule your free initial consultation today.