Who Can Assist with the Legal Aspects of Real Estate Development?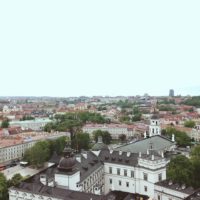 There are many wonderful opportunities presented by real estate development in West Palm Beach. Commercial real estate development can produce investments that offer incredible financial returns. Residential real estate development offers people a chance at achieving the American Dream, along with adding to their own financial development ventures. Perhaps frustratingly, many real estate transactions are not as simple as they seem. This is especially apparent when it comes to commercial real estate ventures, whether it's development or purchasing of existing properties. At Bruce S. Rosenwater & Associates, P.A., we're dedicated to providing the most valuable assistance for both commercial and residential real estate ventures. When you are in need of assistance with your major real estate projects, we encourage you to consult with our commercial real estate attorneys in West Palm Beach.
Commercial real estate transactions have been growing increasingly complex in recent years, and these days if you're looking to undergo any commercial real estate exchange, it's imperative to do so with the best legal assistance. At Bruce S. Rosenwater & Associates, P.A., we can provide guidance, representation and any other necessary assistance throughout your commercial real estate ventures. From the initial letter of intent to the completion of your transaction, you can rest assured that an attorney from our team will stay by your side. The earlier you seek our legal assistance, the better. This is because the preliminary stages of a real estate deal are the most important in terms of avoiding costly and even catastrophic mistakes. Failure to act decisively and appropriately throughout your transaction can result in lost funds or even forfeit of the entire venture.
It's considerably easier to act decisively in your real estate decisions when you work with our attorneys at Bruce S. Rosenwater & Associates, P.A. We're dedicated to helping our clients avoid pitfalls throughout their real estate transactions. Additionally, we can help you leverage every possible opportunity as you pursue successful real estate development in West Palm Beach. Real estate transactions, no matter the size, represent a compromising junction between financial commitments and legal obligations. It's important to enter these exchanges with the most knowledgeable assistance on your side to help preserve your success. Our attorneys can help with closings, real estate investments, land use, closing statements, deeds, zoning and many other components of real estate development. Before signing any contracts, we encourage you to consult with our experienced real estate development attorneys. Call 561-688-0991 to schedule your consultation.