Which Bankruptcy Law Firms Provide the Best Legal Representation?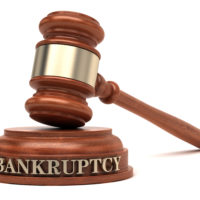 Declaring for bankruptcy in West Palm Beach is easy. But the actual process is a whole different story. Many people believe bankruptcy will solve all their problems. While that's not necessarily true, it can help people who are struggling with overwhelming debt get a fresh start on their financial future. Before declaring for bankruptcy, it's important to discuss your options with a team of bankruptcy lawyers who can explain your options and provide legal representation. When choosing an attorney, it's important to understand not all bankruptcy law firms in West Palm Beach are the same. The selection of a bankruptcy lawyer is an important decision which requires significant research. But there's no substitute for experience and a proven track record for success. That's why more people are choosing the bankruptcy lawyers at Bruce S. Rosenwater & Associates, P.A.
There are a variety of reasons why many people declare for bankruptcy. Financial hardships can happen to anyone. Some of the most successful people have filed for bankruptcy—including Donald Trump and even Abraham Lincoln. The loss of a job, a divorce and high medical bills bury anyone under a mountain of debt. Many bankruptcy law firms in West Palm Beach aren't always honest when it comes to explaining the process. The truth is bankruptcy isn't always the best option for everyone. In some cases it can be even more damaging. It can also result in a sharp drop in a person's credit scores which can eventually make purchasing a house or car far more difficult.
But if you're unable to pay off your debt, it may be the best option. There are two common types of bankruptcy—Chapter 7 and Chapter 13. During Chapter 7, the court will appoint a trustee who will be in charge of overseeing the liquidation of assets to pay off the debt. Chapter 13 involves the implementation of a manageable payment plan to eliminate. Choosing between Chapter 7 and Chapter 13 is an important decision which requires an expert evaluation. It also involves taking a Means Test to determine whether you are eligible for Chapter 7. The biggest determining factor often involves income. The Means Test can determine whether your present income is sufficient to play off debt. The higher the income, the less likely you are eligible for Chapter 7. Through Chapter 13, the courts can construct a payment plan to eventually pay of debt. Although Chapter 13 is a slower process, it doesn't involve the liquidation of any assets.
Your choice for bankruptcy legal representation matters. When researching bankruptcy law firms in West Palm Beach, carefully evaluate their reputation and experience level. The law office of Bruce S. Rosenwater & Associates, P.A. provides both Chapter 7 and 13 bankruptcy representation. To learn more call the law office today.