When Should I File for Bankruptcy? Before, During, or After Divorce?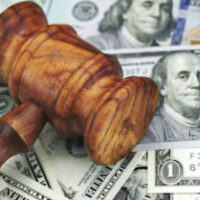 It's no secret that the majority of marriages fail because of financial problems. At least, that seems to be the most common reason couples cite for ending their marriage. Chances are, there were problems in the marriage prior to financial issues which placed enough of a strain on the marriage to cause it to fail. Such couples often face a worsening of both their mental and physical health as they prepare themselves to make difficult choices for their future and that of their children
Filing Prior to Divorce: Pros and Cons 
The biggest pro of filing before your divorce is that you'll be able to file together. In the end, this saves you money, so divorcing couples in financial distress will need to consider this option carefully. Further, it saves your divorce attorney time. The liabilities of your marital estate will have already been discharged, so there's no real need for your divorce attorney to deal with them. Less work means less money which translates to savings for you.
Another major pro is that creditors tend not to respect divorce agreements, even those handed down from the bench. As an example, a judge may shift the liability of the debt to one spouse, but the creditor can attempt to recover the debt from either spouse and there is no way to stop them from trying unless the debt has already been discharged.
It's important to note that those who file before divorce tend to file under Chapter 7. If Chapter 7 isn't right for you, then filing pre-divorce probably isn't right for you either. Couples that file under Chapter 7 can expect to lose their homes or vehicles that they're currently making payments on unless they resolve the issue separately. Valuable assets that cannot be protected will be liquidated.
Filing After Divorce: Pros and Cons 
Filing after divorce means that the liabilities of the marital estate have already been divided. This works for couples that need to file separately based on personal liabilities that they also want to discharge. While you and your spouse will have to pay your own attorneys and filing fees, it will make more sense to file after divorce depending on the type of bankruptcy you want to pursue. Those filing under Chapter 13 typically wait until after their divorce is finalized while those who file under Chapter 7 usually do so beforehand.
In other cases, a couple that may be barred from filing under Chapter 7 together due to restrictions based on earned income may find that they fall below the threshold once their estate is separated.
Call a West Palm Beach Family Law Firm Today 
Bruce S. Rosenwater & Associates provides both bankruptcy and divorce counsel to spouses looking to move forward with their lives. Call to schedule a free consultation with our West Palm Beach divorce attorneys and discuss your interests in more detail.