What If My Spouse Is Hiding Assets?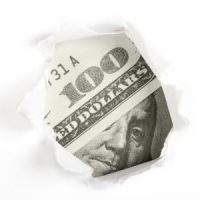 Asset division can be complicated when a person is not forthright with all of their financial numbers. For instance, if your spouse shares their salary with your West Palm Beach family attorney during the divorce process but fails to mention their yearly bonus and dividend paying investments, they are hiding assets.
If you do not believe your spouse is being completely honest when it comes to financial concerns, be sure to share your questions about wealth with your lawyer so they can take steps to uncover the truth and negotiate divorce terms that provide you with the financial security you need.
Why People Hide Financial Assets
People hide wealth for a range of reasons. It is possible your spouse is hiding assets to avoid creditors or is trying to avoid taxes, for example. Whatever the reason is, a full accounting of all assets is essential to a fair divorce agreement.
When you notice the following, tell your attorneys.
Your spouse will not share investment or property statements with you.
Inquires about finances lead to ongoing fights.
Spouse is vague about income, refusing to share information about bonuses or stock perks with you.
You do not understand how you and your spouse can enjoy the lifestyle you have been with the financial number you have been told in the past.
Business information and tax details are incredibly confusing and don't seem to make sense.
Have your suspicions addressed with the help of an attorney. A fair divorce agreement cannot be reached until all income, investments, properties, and other wealth generating assets are assessed. So if your spouse owns a business and a lot of different stocks that generate profit every year, that needs to be taken into account.
Financial Records Could Provide Evidence
Of course, it will need to be proven that your spouse is hiding assets. Often this can be achieved when financial records are combed through with care. Once your West Palm Beach family attorney notices a discrepancy in the numbers, they can make a legal request for information about the inconsistency. If required, your lawyer can also connect with forensic accountants who are professionals at discovering financial issues.
Divorce is very emotional, and it can be tempting to simply take your spouse's word in order to have the process over with as soon as possible. But taking the time to be sure you are receiving the full asset division you deserve now could save you from future legal disputes. Plus, the funds accessed will help you to build the post-divorce life you want.
Do you suspect your spouse is hiding income or investments? To get your questions answered, talk to the legal team at Bruce S. Rosenwater & Associates. There are ways to bring assets to light so that they can be part of a full and fair asset division during a Florida divorce. Our attorneys will fight for your best interests. To talk to a family attorney and get your case started, book your free initial consultation today.