Can a Real Estate Attorney Help with Property Disputes?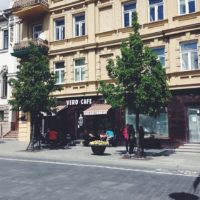 Property disputes in West Palm Beach are as frustrating as they are common. Property owners may dispute over the perimeters of the property, the title and even the agreements which have created the property. If you're facing a property dispute, you may not think that you need an attorney, but you couldn't be further from the truth. An attorney is a vital asset to any legal situation, whether it's signing a contract or going to court. The legal consequences of property disputes reinforce the necessity of working with real estate attorneys in West Palm Beach. An attorney from our team at Bruce S. Rosenwater & Associates, P.A. can help you find swift and favorable resolutions to your property disputes.
One of the most common property disputes involves the boundaries of a property. Commercial and residential properties are set within boundaries, but sometimes the expanse of a property can be up for debate. This is especially common with older properties which were set when record keeping and documentation were less detailed. In older properties, the exact boundaries may be in question. Working with the help of real estate attorneys in West Palm Beach from our team at Bruce S. Rosenwater & Associates, P.A. can help with your property dispute. Is a neighboring property attempting to claim your property as theirs? Perhaps you're positive that your property includes additional spaces. One of our attorneys can help with either side of the property dispute coin. Chances are, as an everyday property owner, you don't have expansive experience in the specific laws and regulations for property definitions. Luckily, an attorney from our firm does have the necessary knowledge and experience to help find solutions to your property disputes.
There are many aspects of real estate law which can erupt in a property dispute. Possessing the title to the property in question can help with any disputes, it sets the title holder apart as the true property owner to the property described on the deed. If you're purchasing a new property, an attorney can help ensure you obtain all of the necessary paperwork and documentation including the title to the property. Down the road if a property dispute arises, you'll be relieved to have the title. It's also necessary to record transference of titles in the proper city record books.
When it comes to the confusing waters of property disputes, our attorneys at Bruce S. Rosenwater & Associates, P.A. understand the proper course to chart. We're well-versed in the laws and regulations which may influence your particular situation, along with the importance of helping you to find a beneficial resolution. Real estate litigations can be incredibly complex between federal, state and city guidelines and laws. Don't fight through a property dispute without the right team. Count on the assistance and legal representation of an attorney from our firm, schedule your free consultation.