Types Of Marital Debt To Divide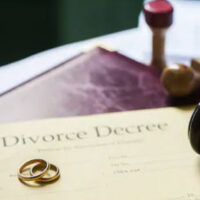 According to one report, the average credit card balance in the state of Florida is $6,460. If you combine this with mortgages, auto loans, and student loans, the final amount of household debt can be high. If a lot of your debt was gathered during the course of your marriage, your marital debt will need to be divided if you and your spouse choose to divorce.
To understand exactly what debt you will be responsible for and ensure your name is removed from debts you will no longer be responsible for, connect with a West Palm Beach family attorney. A legal professional will assess your debts and assets, including investments and properties, and strategize how to achieve your goals post-divorce.
Ways to Divide Debt Incurred During a Marriage
There are a variety of expenses that occur during the course of a marriage, and some of these lead to marital debt. How these will be divided depends on a variety of factors. If one individual earns far more than the other, that could be taken into consideration, for example. Types of marital debt could include one or more of the following:
Primary home mortgages
Home renovation loans
Mortgages on vacation or investment properties
Educational or student loans
Auto, boat, or loans (including car, boat, or RV)
Credit card debt
Medical debt
Business loans
Naturally, there are times when it is clear one party needs to take on the debt and it does not need to be analyzed and divided. For instance, if one person ran up a credit card with charges because of their extramarital affair, that debt would likely be separated from the marital debt. The person who had the affair would be responsible for those expenses.
Path Forward Depends On Your Goals
Once you discuss the details of your marital finances with a skilled attorney, they can advise you on what options are available. Deciding on how to proceed will depend on your goals. Because if you want to keep the marital home to provide consistency for children through the divorce process, how that mortgage will be dealt with could be different than it would be if you and your spouse decided to simply sell the home, eliminating that debt and potentially creating assets.
A West Palm Beach family attorney can help you secure the financial future you want and need. Assessing and dividing marital debts and assets is part of the process. Before agreeing to terms introduced to you by your spouse's attorney, be sure your best interests are protected.
Do you have questions about how your marital debt will be handled? If you have concerns about how to secure the future you want, discuss the details of your situation with the experienced legal professionals at Bruce S. Rosenwater & Associates. Our firm has the skill, resources, and experience you need to move forward with your life confidently. Family law can be complex, connect with a professional. If you need a family lawyer on your side, contact our team today.