Talk To An Attorney About Parenting Time Issues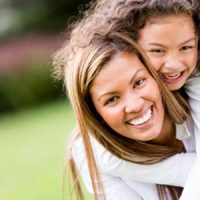 Spending time with your kids, passing down traditions you love, and creating family memories can be incredibly rewarding. But it is a parenting reality that the process of raising children is not always easy. If you are co-parenting with your ex-spouse, or you are separated from your spouse, and they are not following an agreed upon parenting schedule, stress and confusion is possible.
Having a conversation with a West Palm Beach family attorney could lead to solutions. Sometimes a formal legal letter from an attorney is enough for an individual to alter their behavior. In other situations, more legal action is required.
Keeping Records Will Support Your Argument
To establish evidence of your co-parent not adhering to a parenting schedule, keep records. This means taking note of when visits were extended or missed and saving correspondences. Emails, texts, social media messages, and online calendars can all be helpful forms of evidence. Your communication style within these conversations should be professional and concise. When separate disputes enter parenting time communications it can complicate the issue at hand.
When you begin the process of working with a skilled family lawyer, it will send a clear signal to your ex-spouse that you are not going to accept them continually breaking the terms established within a parenting plan. Legal support shows your ex that you are committed to the agreement the two of you signed off on and you will take the steps necessary to ensure both of you follow through on your parenting commitments.
Going to Court May Not Be Necessary
Taking your case to court, if you do not receive the results you want through negotiation, is less common but it is still an option when there are ongoing disputes. When you connect with a West Palm Beach family attorney, you can look over the documentation you have gathered together and establish a strong path forward. Modification orders could be a resolution if you believe your rights have not been respected.
Parents have rights. And when you spend the time crafting a parenting plan, it is normal to expect everyone involved to see the plan through. Your ex-spouse can't change an agreement without going through the appropriate legal process. If they want to alter the custody terms, they should hire their own attorney to walk them through the process.
And if you and your co-parent do not have a plan in place, that is another issue. It may be time to draft that legal document. Whether you were never married to the other parent of your children, are currently separated from your spouse, or are navigating a divorce, parenting plans are an important tool for individuals who are committed to co-parenting.
Is your parenting plan not being followed by your ex and you are unsure what to do next? Connect with an attorney to learn about different ways to move forward. To get started, share all of the facts of your situation with the legal team at Bruce S. Rosenwater & Associates. Book your free initial consultation today.