Should I Explore A Florida Annulment?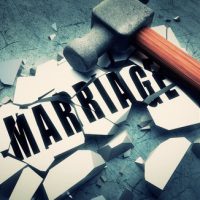 If you are interested in having your marriage annulled in the state of Florida, know there are specific requirements for doing so. If you do not qualify for an annulment, a divorce could be an option. Both an annulment and a divorce end a marriage, but an annulment is a complete void of the union. Talk through what option is best for your situation with a legal professional.
State rules regarding annulment are not the same in every US state. Even if you are familiar with the laws of another state, that does not mean you are familiar with Florida laws. To learn more about what solutions are available to you in Florida, connect with a West Palm Beach family attorney.
Annulment Criteria
A handful of situations that would qualify a Florida marriage for annulment:
If one or both individuals were already married, the union is open for annulment. This is because it is illegal to be married to more than one person at a time.
No consent. When a person does not have the mental capacity to agree to the union, an annulment is possible. This is true if the individual was confused due to illness, was under the influence of substances, or living with a mental disability.
Inability to consummate the marriage. Impotence and other issues that make it impossible for the person to consummate the union, and the issue was not disclosed to the other party prior to the marriage, could be grounds for annulment.
Not of age. Minors who wish to be married have to secure the consent of their parents. If they do not, the marriage could be voided.
Force and fraud. Being threatened, forced, or tricked into a union is a reason for a marriage to be annulled and dissolved.
Grounds for annulment will need to be proven. A legal professional can walk you through this process. It is also important to understand that there will be no division of marital assets because an annulment voids the union completely, meaning there is no marital property.
You Will Need to Petition to Have Your Marriage Annulled
There is an annulment process and in many situations it is more complicated than the divorce process. Meeting with a legal professional to determine the optimal way to achieve your individual objectives is advised. Then, if you decide to move forward with an annulment if your union meets the proper criteria, a West Palm Beach family attorney can file for an annulment on your behalf.
Do you want to discuss the possibility of annulling your Florida marriage? If you are in a situation that qualifies for an annulment, it could be the option to pursue. That said, discuss the pros and cons of annulments and divorces with an experienced legal professional. Connect with an attorney today and share all of the facts of your case so your lawyer can gather evidence to support your annulment petition. To get started, reach out to the legal team at Bruce S. Rosenwater & Associates. Book your free initial consultation today.