Remarriage And Shielding A Child's Inheritance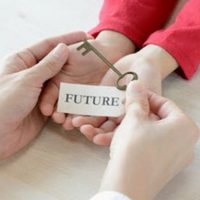 Many parents want to leave their children an inheritance as it is a way to provide support for family after an individual passes away. Parents find joy in knowing their children or grandchildren will be able to access an education or pay for a home to raise their families with these assets, for example. Long-term assets, such as ownership of investment accounts or businesses are often passed down from one generation to the next as well.
Of course, every family has its own twists and turns and many find themselves divorced from their child's other parent. Then, they meet another and begin a new partnership. If this is true for you, you may have questions about wealth preservation, including how to be sure your child inherited particular assets. There could be a range of options available, from trusts to prenuptial agreements. To have your situation analyzed, connect with a West Palm Beach family attorney.
Exploring Premarital Agreements
Before two individuals merge their lives and wed, a prenuptial agreement could provide solutions if the people planning to marry have a lot of assets and debts. Essentially, a prenuptial agreement is a legal document that outlines how certain issues, including asset division, will be handled should a marriage come to an end. Many find negotiating a prenuptial agreement is a way to move into the marriage with peace of mind.
Some of the reasons couples choose to create prenups:
Protect their spouse from their business or individuals debt responsibilities
Establish who is the owner of certain properties
Understanding to keep finances separate after becoming married
Sidestep court and legal expenses should the marriage end
Create legacies, such as preserving assets through inheritances
Discuss how you believe a prenuptial agreement might serve your situation with a skilled attorney. Once you have a comprehensive plan in place, there will be less to worry and stress over in the coming years.
Large Amounts of Wealth and Trust Funds
Trust funds are legal documents that can help individuals with high assets transfer resources to their children. Not all families who utilize trust funds are living a life of yachts and private jets, many who live modestly have investments accounts that contain large amounts of wealth. Asset division can be set within the language of a trust fund.
When entering a second or third marriage, it is common to have questions about wealth preservation for children from prior relationships. If you would like to talk over how to legally transfer wealth to your family members, talk to a West Palm Beach family attorney.
Is it important to you that your children from another union are taken care of in the event you divorce? Planning for the future of your family can help you to rest easy at night and the legal team at Bruce S. Rosenwater & Associates can guide you through the process. Having legal documents in place today means you can move forward with confidence. Talk to qualified Florida lawyers, professionals who have the skills and resources you need, about how to get started. Share your goals with an attorney today, book a consultation.