Real Estate Development You Can Rely On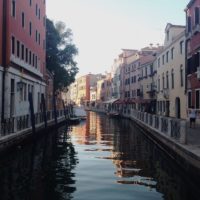 Purchasing a home or commercial property is extremely exciting, however the process is full of possible mistakes, damages, and pitfalls. At Bruce S. Rosenwater & Associates, we'll help you navigate through this process, ensuring that you arrive on the other side with a safe and secure contract in hand. At Bruce S. Rosenwater & Associates, our lawyers can help you with all of your real estate development needs in West Palm Beach.
Real Estate Development from the Experts
There are many ways the professionals at Bruce S. Rosenwater & Associates can assist:
-Closings
-Real Estate Development
-Deeds
-Mortgages
-Investments
-Homeowners Associations
-Condominium Associations
-Evictions
-Zoning
-Title Insurance
-Property Disputes
-Land Use
-Deeds
-Mortgages
-And more
Many individuals attempt to undergo commercial and residential transactions alone. However, at Bruce S. Rosenwater & Associates, we highly recommend hiring a professional. There are many reasons why hiring a lawyer can be helpful. We'll be able to stand by your side from start to finish, making sure that your process goes smoothly. We've all heard the horror stories from those who ran into hurdles. These hurdles are incredibly difficult to overcome alone. However, with the direction, advice, and knowledge from experts who have been in the real estate development field for quite some time, you'll be able to pass through these complications with ease.
Real estate attorneys also give you significant peace of mind. The stress of closing a deal can be overwhelming, as the entire process rests on your ability to make good choices and the right decisions. Why deal with this stress if you don't have to? At Bruce S. Rosenwater & Associates, our attorneys will make sure that everything is handled, while simultaneously keeping you in the loop.
At Bruce S. Rosenwater & Associates, we understand how complicated many real estate development issues can be, especially when they deal with legal matters. You don't want to be caught up in a sticky situation. A single mistake in these areas can end in a terrible downfall. Though we know that not everyone thinks of using a lawyer until things go wrong, we highly recommend using our professional team from the beginning, to the end. If you're looking for assistance with your real estate development in West Palm Beach, please don't hesitate to give us a call. The sooner we can help, the more likely you'll be able to proceed through your process peacefully.