My Income Is High, Will I Be Able To Access Child Support?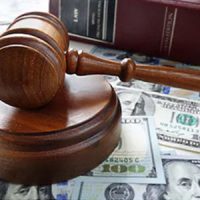 As a high earner, you have likely worked diligently to grow within your career, seeking out educational opportunities that would lead to professional advancements, for example. But if you are moving toward a divorce, you may be wondering if you will be able to access the child support payments you want because of your high income.
In Florida, child support is calculated based on a set of guidelines, regardless of the income of either parent. A skilled West Palm Beach family attorney can look over the details of your situation and determine what is possible for you. Some of the factors that will be considered include the income of both parents, the number of children, and the number of overnight stays the children have with each parent. Support may be possible, whether your income is low or high.
Children Needs and Shifts Over Time
Often high earners are married to other high earners. If this is true for you, there could be a child support award to provide kids with the lifestyle they have become accustomed to while their parents were married. Many families with two professionally successful spouses cover substantial expenses connected to private school tuition, specialized tutoring, out-of-state summer camps, and a variety of extracurriculars.
Of course, there is the possibility of child support being adjusted at a future date as well, so it's important to remember that things could change. This could happen if the parent who is making child support payments experiences a large reduction to their income. If they were to lose their job, they could petition for a reduction or end to their child support responsibilities.
Discuss the Possibility of Negotiation
When you meet with an attorney, they will carefully listen to the facts of your situation and advise you on what level of child support may be awarded if the case were to go to court. Then, through a negotiation process with your spouse's attorney, your lawyer may be able to craft an agreement that both you and your spouse are comfortable with, an agreement that includes a parenting plan and child support payments for a set amount of time.
Planning for the future is important, so it is normal for parents to be anxious about what their monthly budget will look like once a Florida divorce is finalized, particularly when it comes to expenses connected to child rearing. To protect your financial plans, parents should consult with a West Palm Beach family attorney to ensure that their divorce settlement is fair and accurately calculated, for both asset and debt allocation and support payments.
Are you hoping to be awarded child support? A range of things will be considered when it comes to asset allocation, debt responsibilities, and support payments when a Florida marriage ends. This is true for both child support payments and alimony. A legal team can guide you through the process toward an optimal outcome, connect with Bruce S. Rosenwater & Associates to learn more. Schedule your free initial consultation today.