Florida Property Division When A Marriage Ends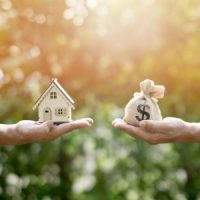 There are a variety of ways to handle large assets, such as property, when a Florida couple moves toward a divorce. An experienced West Palm Beach family attorney can review all the facts of your case and strategize how to achieve the resolution you are seeking.
Selling a Florida Property or Taking On the Mortgage
If you believe the best way forward is to sell a property, a partition claim will be drafted by your attorney and included in the paperwork of your divorce. Then, once a partition is granted, the property will be sold and the profits from the sale will be distributed between you and your spouse. To be sure this is done efficiently, a home appraisal will be secured before filing the paperwork, so the range of value is correctly documented from the time the partition claim is created to the final division on funds
But when you want to keep a Florida home, you will need to take on the responsibility of the mortgage. Often the smoothest resolution in these circumstances is for the non-paying spouse to be removed from the mortgage through refinancing. You can contact the bank that holds the mortgage about this option. This is advised because the bank is not part of the divorce process, the name of the non-paying individual will be on the mortgage unless action is taken, leaving them financially vulnerable if you stop mortgage payments.
In situations where both spouses want to retain a property, a variety of questions will lead to the solution of how to divide the process.
How much does each individual earn?
Are one or both parties in good health or is there a health issue that will impact their earning potential?
Is it clear how debt responsibilities, such as mortgages, and tax responsibilities will be handled?
Will maintenance payments or child support payments be part of the divorce settlement?
Each divorce has its own areas of dispute. Often resolutions can be found through negotiation or mediation. When an agreement is still out of reach, court settlements are possible.
Talk to a South Florida Attorney
Whether your situation is complicated or clearcut, a West Palm Beach family attorney can guide you through the process of asset division, including marital homes and vacation properties. Deciding you want to keep a property or moving to sell a home and use those assets to fund a fresh start could be part of your divorce agreement. Discuss the pros and cons of each choice with a legal professional today.
Could you accept letting go of a property through negotiation or is your top priority keeping a home? Talk through your post-divorce goals with a legal expert who can help you secure your objectives. Properties are assets, so they are subject to division during the divorce process, but there may be options you hadn't considered. Connect with the legal team at Bruce S. Rosenwater & Associates to learn more. To get your case started, book your free initial consultation today.