Jamie King Files for Divorce from Kyle Newman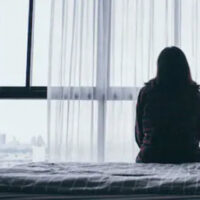 Jamie King recently announced she had filed for divorce from American filmmaker Kyle Newman. King also requested a temporary restraining order against Newman. The fight looks to be trending toward ugly. In the most recent news, King has been granted her request for a temporary restraining order.
The last time King spoke of her husband was Father's Day of last year when she posted some pictures of her family and dedicated the post to the "best man and daddy". The couple has been married since 2007 when the met on the set of Fanboys.
What Does the Temporary Restraining Order Mean? 
Temporary restraining orders or TROs are granted for a number of reasons in a divorce proceeding. The most common reason has nothing to do with domestic violence but rather the management of the couple's estate while matters are being settled by attorneys. Typically, the restraining order will be placed on both partners of a marriage and it will prevent them from selling off property, hiding or moving assets, or otherwise sabotaging the divorce settlement process.
King's request for a temporary restraining order was partially granted by the judge who presided over this motion. What was denied in this motion appears to be a request involving the couple's children. The emergency motion related to visitation and custody, but it appears this part of the motion was denied. King's request to prevent Newman from coming within 100 yards of her was granted. King filed for a domestic violence prevention petition.
The couple has two children and Newman has been posting publicly of his time with them during the coronavirus lockdown. Neither spouse has otherwise spoken publicly about their marital struggles.
Domestic Violence Injunctions and Restraining Orders in Florida 
What we know about the situation mentioned above is that King was granted a request to prevent her husband from coming within 100 yards of her, but any issue involving the children was denied.
In Florida, as it is presumably in California, the evidence needed to get a restraining order is quite low. The spouse files a petition with the court and if the petition is not opposed by the other spouse, the request is usually granted automatically. The judge does not attempt to determine who is telling the truth or what evidence exists to support their claim. If the claim includes allegations of abuse, property damage, threats, or any of a number of unlawful acts, the claim is granted. There will be more time to determine who is telling the truth and what evidence exists. The TRO remains in effect for two weeks after which the defendant can provide evidence to the contrary. Issues involving children require more extensive evidence.
Talk to a West Palm Beach Divorce Attorney 
Instances of domestic violence are up during the coronavirus lockdown. If you need to file an emergency injunction against a violent partner, call the West Palm Beach family attorneys at Bruce S. Rosenwater & Associates today to learn more about how we can help.
Resources:
eonline.com/news/1153250/jaime-king-files-for-divorce-and-restraining-order-against-kyle-newman
popculture.com/celebrity-couples/news/jaime-king-granted-restraining-order-against-estranged-husband-kyle-newman-divorce-filing/
Our office is fully open and operating with safety protocols to protect our employees and clients. We are available for zoom and telephonic appointments and the drive signing of documents for the safety of everyone. We hope to see everyone in person, hopefully sooner than later. Be safe.
https://www.rosenwater.com/miley-cyrus-reaches-divorce-settlement-with-liam-hemsworth/