FL Courts And Determining The Best Interests Of A Child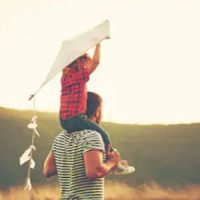 Families with children are often able to reach a custody agreement when a marriage ends. While there is typically a period of negotiation, establishing a parenting plan that outlines parental responsibilities and rights can be incredibly helpful to everyone involved, providing each parent with clear expectations and kids with stability as they transition from one home to two. But, of course, there are situations where an agreement can't be reached, that the wishes of each parent are simply too far apart.
When a custody and parental dispute goes to court, the court will make determinations in line with the best interests of the kids. If you are involved in a custody battle, understanding how a court would likely settle your case can inform your decisions, from if you should negotiate further to securing evidence to prove your reasons for seeking certain custody parameters. A West Palm Beach family attorney can share strategies with you and fight for your post-divorce goals.
Physical Health, Location, and More
Factors reviewed range in scope, but there are basic considerations a judge keeps in mind—including the parent's capacity to provide care and other family relationships—when determining custody arrangements.
Some of the things your lawyer will discuss with you:
Where will you live? Parents often move in the process or after a divorce. Where the children will reside is part of a custody determination.
Are there siblings? Family relationships, including the relationship between children and their parents, sibling relationships, and other important bonds will be assessed.
Is everyone in good health? If parents or kids need extra care due to health issues, that will be a key consideration. This will apply to physical health considerations and mental health issues.
Will routines be continued? When there is a way to keep children active in the same extracurriculars and attending the same school as they did prior to the marriage dissolving, a court will prefer that stability.
Criminal activity, alcohol and drug abuse, and other issues will also be part of a determination. In these situations, it is unlikely the parent will receive full custody, unless the unhealthy lifestyle is clearly in their past and they have proven themselves responsible in recent years. Additionally, even if full custody isn't being pursued, visitation could be denied or reduced due to concerns for the child's welfare.
Speak with a Skilled Florida Family Lawyer
It is natural to feel overwhelmed when you want a certain custody arrangement and your soon-to-be-ex spouse is resisting your parenting plan. Reach out to a West Palm Beach family attorney, your desire may be in reach with the right legal support.
Is it possible that a Florida family court will become involved in your custody dispute? Talk to a legal team about ways to secure a divorce agreement you are comfortable with. Mediation and arbitration could be considered, for example. And if court is required, your attorney will guide you through what to expect and ways to support your objectives. Share your concerns with the legal team at Bruce S. Rosenwater & Associates. Book your free initial consultation today.