Experts Say That January is "Divorce Month"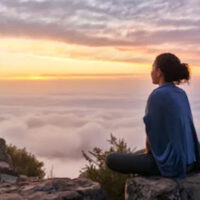 Have you chosen your New Year's resolution yet? Is it to divorce your spouse? If so, you're not alone. Divorce attorneys and relationship experts call January "divorce month". That's because we see a temporary uptick in the rate of divorce shortly after the holiday season when the new year begins.
One of the major problems with the Holidays is that, despite the fact that we're all together and supposedly enjoying one another's companies, it is extremely stressful for those who host celebrations. It's even stressful for those of us who don't. There's Christmas shopping to do, travel preparations to make, and finances tend to be tight with substantial debt on the horizon. Add to that the fact that no one wants to dissolve their marriage during the holidays, it's simpler to wait for tax purposes, and many folks prepare for the New Year by making major changes, and you get January as the most likely month during which couples will file for divorce.
New Year, New Me 
Most of the data concerning this phenomenon is anecdotal, with couples self-reporting that they decided to end their marriage in January or divorce attorneys noting that their phones ring more often in January than other times of the year. It makes sense for a lot of couples because January is the first chapter of a new year. But for so many couples, the Holidays are so stressful that it becomes the straw that breaks the camel's back. One of the things that make the holidays stressful is all the running around and preparation that goes into it. But there are also financial pressures that need to be solved, and the number one reason that couples get divorced is still financial problems.
The Pandemic's Influence of Divorce 
There is a discrepancy between what people think is happening and what is actually happening. The pandemic has actually decreased the number of divorce filings, perhaps due to issues related to the courts not being open. But if you ask divorce lawyers, their phones have been ringing off the hook since March when the quarantine began. It was assumed that familiarity would breed enough contempt to end a large cross-section of American marriages, but the anecdotal data has not been supported by courtroom filings.
This could mean one of two things. Either the pandemic is strengthening American marriages as families band together to persevere, or couples are just waiting to file for divorce until the pandemic is over and life goes back to normal. Here, much will depend on the couple's financial situation relative to their household and whether finances as a stressor is enough to break the marriage.
Talk to a West Palm Beach Divorce Lawyer Today 
If your "new year, new me" doesn't include your old spouse, call the West Palm Beach divorce attorneys at Bruce S. Rosenwater & Associates today to discuss your situation and plan for the future.
Resource:
cbc.ca/news/canada/british-columbia/january-divorce-month-1.5867226