Different Grounds for a Florida Divorce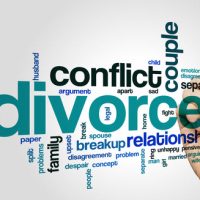 There are a range of reasons that marriages come to an end, and in the state of Florida there are several grounds upon which a divorce can be filed. Understanding divorce grounds is essential if you are in the process of separating and divorcing. To have the specifics of your situation reviewed, connect with a West Palm Beach family attorney.
No-Fault, Mental Incapacity, and Adultery
Florida is a no-fault divorce state, so this means that it is not required to show evidence of fault or prove wrongdoing in order to obtain a divorce. In most no-fault divorce cases, The primary ground is that the marriage has irretrievably broken down. Essentially this means that the marriage is broken beyond repair and the spouses are choosing to end the union. As long as one of the spouses testifies to the irretrievable breakdown of the marriage, the court will grant the divorce.
That said, there are other grounds, such as a person seeking a divorce based on the mental incapacity of their spouse. For mental incapacity grounds to be granted, the petitioner must have evidence of their spouse being mentally incapacitated spouse for at least three years prior to the divorce filing. These cases also often involve a guardian being appointed by the court to represent the incapacitated spouse's interests during legal proceedings.
Additionally, although Florida is a no-fault divorce state, some still cite infidelity as a ground for divorce. The challenge comes in proving adultery, as direct evidence such as text messages, emails, photographs, or eyewitness accounts can be difficult to acquire. Because there are legal complexities to seeking a divorce on the grounds of adultery, consulting with an experienced divorce lawyer could be helpful if this is the path you choose to pursue.
Desertion or Cruelty
If one spouse has been absent from the marital home for 12 months or more without the consent of the other spouse, desertion or abandoned grounds could be explored. Proving that the person's absence was willful and without consent is critical in such cases.
Cruelty or abuse can also be cited in divorce cases. To substantiate this as grounds for the dissolving of a marriage, police reports, medical records, or witness testimonies may be necessary. Because the Florida legal system prioritizes the safety and well-being of individuals, abuse claims are taken seriously and there are protections for victims in place.
Sharing what you believe will be grounds for your divorce and your hopes for your life post-divorce will allow a West Palm Beach family attorney to review your case and advise you on next steps. Whether moving forward with a no-fault divorce or pursuing a divorce based on fault grounds, consulting with a skilled Florida lawyer is essential to protect your rights and interests.
What is your reason for pursuing a divorce? Connect with the lawyers at Bruce S. Rosenwater & Associates to discuss the commonly used no-fault divorce based on the irretrievable breakdown of the marriage to fault-based grounds such as adultery, desertion, and cruelty. Book your free initial consultation today.