Where Can I Find a Foreclosure Defense Lawyer in West Palm Beach?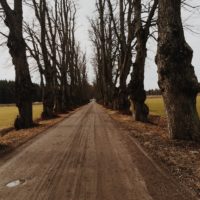 When you are faced with foreclosure, there are probably many other problems you are dealing with at the time. The foreclosure notice is simply the cherry on top of a load of stress. However, instead of letting this foreclosure add to your pile of stress, you can hire a foreclosure defense lawyer in West Palm Beach to defend you in your foreclosure. At Bruce S. Rosenwater & Associates, P.A., our defense lawyers are here to provide many benefits to our clients including the following:
When our clients use our foreclosure defense lawyers, we provide options and opportunities that are available to you that can help avoid foreclosure.

Our lawyers work to represent you in court and we reach out to the lender on your behalf for a professional agreement of payments.

If necessary, we are able and willing to take the lender to court on behalf of our clients if they are not willing to come to an agreement on payments.

We are knowledgeable and experienced working with foreclosures and can provide our clients with helpful information to avoid foreclosure from occurring.

By going beyond, we can help identify the laws that can help protect you from the lender. We will make sure these laws are used to your advantage

We can help ensure all the foreclosure procedures are correctly carried out by the banks and the lenders.
Even after receiving all the benefits we offer at Bruce S. Rosenwater & Associates, the most important information we can provide to you includes acting quickly. When foreclosure has been brought to your attention, the faster you respond the smaller the problems will be. If you are interested in learning more about our services, contact us at (561) 320-8173.