Can an Attorney Help With Real Estate Development?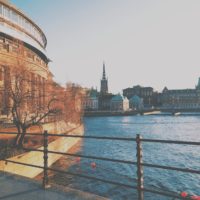 When most people think about real estate development, they think about the construction process or home buying journey. It isn't until they're embroiled in the legal processes of real estate development that the necessity of an attorney is recognized. At Bruce S. Rosenwater & Associates, P.A., we believe that speaking with an attorney can make all the difference in the ease of your real estate transactions. While an attorney from our team may not be able to step out onto the construction site and help lay some cement, we can help set a legal foundation that makes the construction, purchasing and title transfer processes easier. If you're looking to perform any real estate development in West Palm Beach, give our team a call.
You may assume that the most important part of any real estate transaction is the property itself, but there are other equally vital components. The property is a reward at the end of a long road of litigations. Any legally binding contract is best entered with the guidance of a lawyer from our offices at Bruce S. Rosenwater & Associates, P.A. There are many opportunities presented in real estate transactions and contracts, but if you don't have the perspective of an attorney you may be missing your chances. This is why we offer a wide range of assistance when it comes to your real estate litigations. We can help with many situations including:
Property Disputes
Closings
Title Insurance
Deeds
Mortgages
Evictions
Zoning
Condominiums & Homeowners' Association Issues
Land Use
Real Estate Investments
If there's a property and a contract, our team may be able to provide expert assistance. We can help you act decisively in your real estate purchasing and development. We can help write contracts for associations, along with assisting in the often-complex world of zoning and regulations. You wouldn't find a home without a realtor, and you shouldn't settle on a contract without an attorney.
Development of commercial properties and living communities can be especially challenging. Our commercial real estate attorneys in West Palm Beach can help you in this type of real estate development. Do you need licenses for construction? Are you entering into this venture with a business partner? Are you developing a condominium association? What about a commercial building with tenants? A legal professional with commercial real estate experience can make all the difference in the success of these ventures. It's important to trust in legal assistance as early as possible early attorney intervention can help reduce the chance of pitfalls and frustrations down the road. Don't enter into a real estate purchase, development or contract on your own. Call today for your free consultation to learn how our attorneys may be able to help ease your real estate transactions.