What If I Want To Establish Paternity?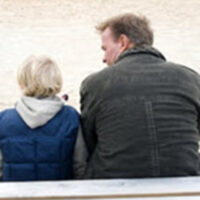 When people become parents, they have an obligation to support their kids. And in addition to supporting their children, parents have a right to visit with them as well. If a couple is married when a child is born, obligations to provide for kids and spend time with them will likely be in place. But if the couple isn't wed, things can be more complicated.
If you are a mother who wants to establish paternity in order to receive support payments or if you are a father who is looking to prove paternity to have set visitation times, there are options available. Florida parents have rights. To determine the best path forward for you, connect with a West Palm Beach family attorney.
Birth Certificates and Ways to Establish Paternity
There are a variety of situations that lead to one or both parents wanting to establish paternity in Florida. A mother may move to have a child's father's identity established so he will provide financially. In other situations a father wants to protect his parenting rights. There are also situations where a dad does not believe he is the father and is moving forward to absolve himself from responsibilities and obligations.
If a couple is married when a child is born, the names of both adults will be put on the birth certificate. But if the two adults are not married, the process is a bit more complicated. The father will sign the birth certificate, just as a father who is married to the mother would, but then a petition to establish paternity will also need to be filed. In order to file this paperwork in Florida, the person will have had to live in Florida for a minimum of six months. This paperwork is important and can impact a range of parenting issues. Legal decisions in connection with child support payments, child custody concerns, and visitation schedules can be impacted.
Another path provided by Florida courts is the parents of a child filing an acknowledgement of paternity form. Then, once this is filed appropriately, adjustments to birth certificates are possible. Of course, if the mother of a child was married to a different individual at the time of the child's birth, the process of establishing paternity can be more complicated.
Of course, there are times when voluntary paternity is not part of the process. There still may be a possibility to establish paternity through the courts. Parentage can have a big impact on a child's emotional and financial security. Inheritances and veterans benefits, for example, are connected to a person being a dependent.
Talk to a Florida Family Lawyer Today
Are you a mother or father who wants to establish paternity in the state of Florida? Talk to the legal professionals at Bruce S. Rosenwater & Associates. Qualified lawyers have the skills you need to create the custody agreement and spousal support schedule your family needs to thrive. Our attorneys can help you secure the future you want. If you need legal support and have questions about paternity, schedule a consultation today.