Types of Irreconcilable Differences and Dissolving a Marriage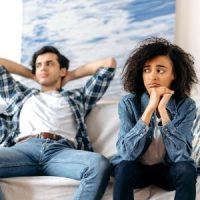 Marriage comes with highs and lows, and while many couples aspire to build a lifelong partnership there are situations where the bonds that once held them together unravel. In Florida, as in many other states, a common grounds for divorce is irreconcilable differences,
If you are seeking a no-fault divorce, which means you do not need to prove fault for the marriage's breakdown and can instead cite irreconcilable differences as the reason for seeking a divorce, connect with a West Palm Beach family attorney to discuss next steps.
Communication, Finances, and Value Shifts
A cornerstone of a fulfilling union is effective communication. Because of this, when communication breaks down, some couples no longer feel their needs, feelings, and concerns are being heard and addressed. Lack of communication can lead to being out of step emotionally, misunderstandings, and resentment, all of which take a toll on a marriage and can lead to the union deteriorating.
Additionally, beyond emotional concerns, money matters can be a significant source of marital discord. Whether the money disagreements are focused on spending habits, financial goals, and financial responsibilities, money fights can strain a marriage. When couples are unable to find common ground on financial issues, it can lead to irreparable damage.
Sometimes a combination of emotional and financial discord leads to couples realizing that they have evolved in different directions when it comes to their values, priorities, and life goals. For instance, differences in career aspirations or family planning can result in people determining they are fundamentally incompatible in terms of interests and lifestyle choices. These incompatibilities can lead to a sense of frustration and unhappiness.
Long-Term Separation and Unresolved Issues from the Past
There are also FL couples who choose to end a marriage due to prolonged periods of separation. The separation could be due to individual choices, work commitments, military service, or other factors. Extended time apart puts pressure on a marriage, and couples report growing apart during these separations which can make it difficult to rekindle a relationship.
Or people find that past traumas and unresolved conflicts resurface and interfere with a marriage's stability. Sometimes couples choose to put in the time and energy required to heal, but others find they are unable to address and work through these issues and make the decision to end the marriage.
Despite best efforts, there are times when marriage reconciliation is no longer feasible or desirable for the parties involved. During the stressful time of navigating a divorce, legal experts are available to help. Speak to a West Palm Beach family attorney about your objectives for a healthy and happy future.
Could irreconcilable differences be the reason for your no-fault divorce? When you find yourself facing irreconcilable differences and have decided to dissolve your FL marriage, consult with an experienced family lawyer. The knowledgeable attorneys at Bruce S. Rosenwater & Associates can counsel you through the complexities of a divorce and ensure a smoother transition into the next chapter of your life. Book your free initial consultation today.