Tips For Florida Co-Parents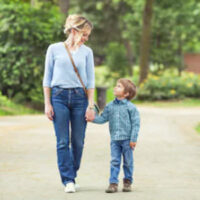 When kids are part of a family it can be difficult to completely cut ties with your ex-spouse after a divorce is finalized. When co-parenting is possible, it can be a good solution for all involved, but there should be a parenting agreement in place in the event a dispute develops. Believing you can talk through issues later can lead to disagreements later, ones that could result in another need for legal counsel.
The technical concerns of your divorce and parenting agreement can be complex. Taking time to see through the details now can save you stress and money in the future. Connect with a West Palm Beach family attorney today.
Communication Goals and Tips for Co-Parents
When co-parenting is going well, communication can provide the children with smooth transitions from one home to the other. One type of communication parents may have could be adjusting bed times because of a new sport schedule, for instance. When the parents are both onboard with these types of changes, it can provide kids with a similar set of rules whether they are with mom, dad, or another family member.
Depending on your parenting agreement, transitions from one home to another could happen mid-week or Saturdays. Whatever your agreed upon schedule is, there are things you can do to make the transition as smooth as possible.
Let kids know what the schedule is so there are no surprises.
Have the kids help pack their bags so they can add special items they would like.
When your child returns to your home, allow them to acclimate rather than run off to activities and appointments.
Each house can have spare books, clothes, and toothbrushes so your child feels at home if they forgot anything.
Naturally, you know your child. Adjusting any routines to what fits best for your family is advised. When possible, it is helpful for both parents to be flexible when there are small changes. For example, if there is an occasional schedule shift because one parent has a work commitment from time to time. But there are times when parents are unable to communicate in a productive manner. If there are ongoing disputes or the small changes are so consistent they require a permanent change to a parenting agreement, connect with a legal professional.
Connect with an Experienced Family Lawyer
A West Palm Beach family attorney has the experience you need to create clear, legal documents for a family to thrive post-divorce. Co-parenting can work when parents communicate, but life can change at any time, requiring legal adjustments to prior agreements.
Do you want to pursue co-parenting and are unsure how to outline the details in a parenting agreement? Discuss the details of your situation with the experienced legal professionals at Bruce S. Rosenwater & Associates. Our firm has the skill, resources, and experience you need to move forward with your life confidently. Family law can be complex, connect with a professional. If you need a family lawyer on your side, contact our team today.