The Shocking Tale of an Amber Alert and Divorce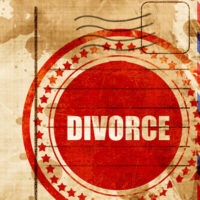 Police were called and an Amber Alert was issued after police believed that Marshall Gentry was suicidal and armed with his children. It wouldn't be the first time a man murdered his family, but the children and their father were found safe and sound in Indiana. Tiffany Gentry told reporters that the couple was going to give their relationship another try.
In 2012, Marshall Gentry filed for divorce with dozens of documents showing both sides making conflicting arguments and saying the other was unfit to raise children. Both sides wanted full custody and access to their family home. Police recounted that there have been several calls to the Gentry residence alleging domestic disturbance. Officers would stand by as one or the other Gentry collected their belongings and moved out of the house.
The Case Against Tiffany Gentry 
Angela and Charles Cogar, who said that they were Tiffany's parents, sided with Marshall Gentry. In court documents, they could be found providing serious evidence against their alleged daughter. They told the court that Tiffany was an unfit parent and that her children would go to school in dirty clothes with bugs on them. They implied that a recent relationship that she started at work had changed her personality. They said that Tiffany was shutting them out. The letter also mentions that Tiffany had pulled her children from a speech therapy program.
The Case Against Marshall Gentry 
Tiffany claims that Marshall is abusive and an alcoholic. She also claims that he hired someone to kill someone else. Marshall is a Navy member, and the Navy Criminal Investigative Service says that they have no record of this.
On January, 30th, the court awarded full custody to Tiffany Gentry and allowed Marshall to visit his children every other weekend. The couple agreed to a no-contact order except in situations where they need to discuss the children.
It was after this point that Marshall Gentry allegedly absconded with the children.
How Do Courts Handle Situations Like This? 
There's no standard for how courts will handle a situation like this, but when both parents behave badly, there is the risk that neither will get custody and both will be seen as unfit. In that case, the children could either end up in foster care or with relatives.
The problem with embittered battles like this is that both parents are acting unstable before the court and, in the process of proving that the other is unfit, prove that neither is fit to be raising the children. While the decision, in this case, appears to have gone the mother's way, for how long and with what consequences is still open to debate.
Talk to a West Palm Beach Divorce Attorney Today 
If you're going through a complicated divorce, the West Palm Beach divorce attorneys at Bruce S. Rosenwater & Associates can advocate for your interests. Call today to find out more about how we can help.
Resource:
firstcoastnews.com/article/news/local/court-documents-narrate-rocky-divorce-of-georgia-couple-involved-in-canceled-amber-alert/77-fd995572-ff31-4007-b2b2-60ac688c84a6
https://www.rosenwater.com/dwyane-wade-discusses-his-ex-wife-and-her-13-different-lawyers/