Parenting Plans Make Arrangements Clear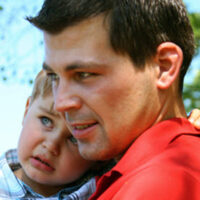 When children are part of a family, divorcing couples often opt to create a parenting plan. A well-designed plan can reduce the possibility of future arguments and maintain a consistent environment for the kids. The plan is a guideline to follow, one negotiated through the divorce process. Later, if a co-parent breaks rules, there is a proper form of recourse.
Parents who agree on parenting plan terms could land on an agreement quickly. But when parents disagree about how time should be shared or what the educational priorities are, there could be a period of negotiation. A skilled West Palm Beach family attorney can walk you through the process and fight for your top priorities.
Can I Make Adjustments to a Parenting Plan Later?
Modifications are possible when life changes. If a small change is needed, the parents could agree to it without a return to court, but any big change will require a post-decree modification. A big shift could include one or more of the following:
A family has made a geographical move, such as to another town or state.
The needs or schedules of the child or children have changed.
Children will be safer if there is an adjustment.
Parent jobs or financial changes require a shift.
Of course, each family is unique. But you can imagine a situation that could prompt a modification, such as a parent who was parenting the children half of the week moving to another state. In that situation, the parent's time with the kids may have to shift to holidays and summer breaks, for example.
Why Create a Plan?
Some question why plans are necessary when they can be changed later, but often a well-researched plan will not have to be shifted. When a plan works, it provides stability for co-parents and children.
For instance, if both parents agree upon a summer camp experience and it is in the parenting plan, there is no need to argue annually about the camp. It is stated in the plan the child will go to camp and how the camp will be paid for.
Parenting plans can remove the guesswork from co-parenting. A West Palm Beach family attorney can help you lay the groundwork for conflict reduction and stability. It can provide rules for how a child will transition from one parent's home to the other parent's home.
Divorce is a difficult process and it can be incredibly emotional, but there are paths to provide clarity. Your lawyer can provide you with the support you need and advocate for your needs so you can move toward the future you want.
How do you decide what should be in a parenting plan? Discuss the details of your situation with the experienced legal professionals at Bruce S. Rosenwater & Associates. Our firm has the skill, resources, and experience you need to move forward with your life confidently. Family law can be complex, connect with a professional. If you need a family lawyer on your side, contact our team today.