Parenting Coordinators And Other Supports During A Divorce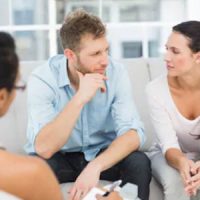 It is an unfortunate reality that many parents experience a lot of stress when navigating the divorce process. In these situations, it can be helpful to have the support of professionals who are trained to navigate the legal system and provide families assistance with parenting issues. In Florida, there are several individuals and organizations that can provide support during a divorce, including attorneys, parenting coordinators, and other support services.
For instance, a West Palm Beach family attorney plays a crucial role in the divorce process. They provide their clients with legal advice from the beginning of the process, including the details of an initial filing, until a divorce is finalized. Lawyers use their expertise to help you navigate the complex procedures and requirements of the Florida family law. In a divorce involving children, a family law attorney will guide you through negotiations so you can develop a parenting plan that is in the best interest of your children, one you feel comfortable agreeing to.
Trained Parenting Professionals, Counselors, and Support Groups
A type of parenting professional, parenting coordinators are trained to work with families to resolve disputes related to parenting arrangements. When a divorce is contentious, working with a parenting coordinator can be advantageous. Families can lean on these experts when they are having difficulties developing and implementing a parenting plan. Because they provide a neutral and impartial perspective, parenting coordinators guide families to solutions that consider the needs of all involved.
In addition, there are organizations and support groups to help individuals going through a divorce with complex emotions. For example, family counseling services can help families work through the psychological challenges of divorce and support groups can provide a safe and supportive environment for individuals who are ending a marriage.
Mediation and Exploring Alternative Resolution Options
Another support during a divorce could be connecting with a mediator. Considering mediation can be particularly helpful when negotiations have been going on for a while and an agreement still feels far out of reach. Mediators are trained to help families resolve disputes and reach agreements, and can be a great resource when it comes to issues related to parenting. They can help families communicate and work toward finding mutually agreeable solutions, without the need for court intervention.
It can be incredibly stressful to navigate the divorce process, particularly if you and your spouse are having ongoing disputes connected to child custody and asset design. However, with the support of professionals such as attorneys, parenting coordinators, and other support services, families can navigate the process faster and with more efficiency. To connect with the support you need, talk to a West Palm Beach family attorney.
What support systems could make the divorce process smoother for you and your family? Discuss your options with the legal team at Bruce S. Rosenwater & Associates. A skilled attorney can connect you with the professionals that will help you, including mediators and parenting coordinators, so you can secure your post-divorce objectives. Schedule your free initial consultation today.