My Wife Divorced Me Because My Investment Strategy Is Too Aggressive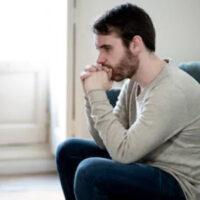 In the list of things you'll never hear in a divorce court, "my wife divorced me because my investment strategy was too aggressive" is way down the list when it comes to frequency. Nonetheless, a recent study showed that couples that disagree over investment strategy, savings, and other financial choices are twice as likely to divorce than those that either don't care or are already on the same page.
According to the study, which was conducted on German couples, the question of how much financial risk is acceptable can be a major stressor on a marriage. The study asked couples how much risk they were willing to accept in various areas including finances, driving, sports, and career matters.
Even after accounting for factors that would likely influence a decision, the researchers found that differing assessments on risk is the number one predictor of whether or not a marriage will fail. Those with the largest discrepancies in risk preference were twice as likely to divorce as those with relatively similar risk preferences. Differences in financial risk preferences were the number one indicator of divorce.
A primordial influence 
While most married couples squabble about finances, not spending enough time at home, or decisions concerning their family, it appears the study has uncovered a first-order influencing factor in willingness to risk. Consider, for instance, a gambler in a marriage gambling away the couple's finances because they just can't stop. This is an extreme example, but a gambler in a marriage is much more likely to divorce if they can't control their gambling than someone who avoids casinos.
Further, risk isn't just confined to finances. Adulterers are more willing to risk reputational damage, harm to their marriage and their family, and potentially the marriage itself just for an immediate payoff.
Folks who engage in risky behavior tend to be less stable, less willing to settle down, and usually get bored quite easily. Consider, for instance, the decision to spend most of your income on a mortgage payment just because it's the house you really want. You may be willing to risk debt, but are you willing to risk the fights that will ensue, the scraping change together to pay bills, the prospect that losing your job could result in a total failure of your economic life?
These are strategic and philosophical differences that cause fights between couples. However, trusting your spouse to make the correct decision tends to avoid such conflict. In cases where the financial risk-taking works and the reward is high, it's hard to see how that would cause a marriage to fall apart.
Talk to a West Palm Beach Divorce Attorney Today 
If you can't handle the number of risks your spouse is taking right now, call the West Palm Beach divorce attorneys at Bruce S. Rosenwater & Associates today to schedule a free consultation and learn more about how we can help.
Resource:
studyfinds.org/disagree-on-savings-divorce/