Husband Stabs Wife After She Announces Plan to Divorce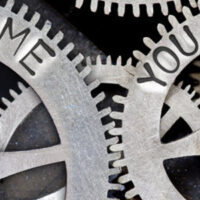 A Florida man became so irate when his wife announced that she would be seeking a divorce that he stabbed her several times, according to police. When the police arrived, Mike Reuchel told them that an intruder had broken into their home, attacked the couple, and stabbed his wife. The wife, who underwent surgery for multiple stab wounds, later told police that it was her husband who had done the stabbing—not an intruder.
The police believe that after Sue Reuchel told husband Mike that she wanted a divorce, Mike stabbed her to avoid splitting his million-dollar estate with her.
The Defense 
Mike Reuchel's defense characterizes Sue Reuchel as vindictive and brooding. According to Mike, Sue was unhappy that he had spent so much money on his daughter's wedding. Mike's daughter, Caroline, testified on her father's behalf saying that there was "no way" that her father would "stab anyone".
In fact, Caroline told the court that Sue Reuchel had been abusing her father for years. She noticed it once when her father had a scar on his face. When she asked him about it, he told her it was Sue who had a tendency to fly off the wagon sometimes, get extremely drunk, and then become abusive. In fact, her drinking problem formed the foundation of her father's defense. However, according to Caroline Reuchel, Sue Ruechel was actually arrested and charged with domestic battery. The charges were later dropped.
In addition to the defendant's daughter, a former wife of the defendant also testified on his behalf. It hurts the prosecution's theory of the case that there is a former wife who ostensibly has already bilked Reuchel of 50% of his estate (or more).
Is This a Gone Girl Type of Thing? 
In the movie Gone Girl, the wife disappears saddling her husband with a first-degree murder charge that is only dropped when she comes back still alive. Is the aforementioned situation something where the defendant stabbed herself repeatedly or initiated a conflict with the defendant? Was there really an intruder as the husband claims? If there was an intruder, did one of the spouses hire him?
These are all questions that the jury must answer. As divorce attorneys who have handled situations with domestic violence, it's always best to remove yourself from the situation prior to discussing divorce with an abusive megalomaniacal partner. Additionally, on the husband's side, if his wife was chronically abusing him and faced charges related to that abuse, it was only a matter of time before the situation escalated to something like this. It's best to end these situations before the worst-possible scenario happens. But humans don't always make decisions with their brains.
Talk to a West Palm Beach Divorce Attorney 
If your husband has tried to kill you or your wife has staged an assault to get you tossed in prison for the rest of your life, then you probably need a West Palm Beach divorce attorney. Call Bruce S. Rosenwater & Associates today to learn more about how we can help.
Resource:
sandhillsexpress.com/cbs_national/wealthy-florida-couple-give-different-accounts-of-violent-confrontation-cbsidfdea3828/