How can a Family Law Practice in West Palm Beach help me obtain custody of my child?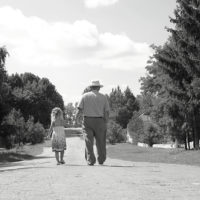 iling for sole custody of your child in Florida can be a complicated and often discouraging experience. If you have a just, well-documented cause that your spouse or partner is physically abusive, unstable or a substance abuser, cutting off your child from his or her other parent is something the family court might grant – but not always. Most family law courts in Florida adhere to the belief that the child always benefits from maintaining contact with both parents in a joint parenting arrangement. To help navigate the ins and outs of the family court system, you owe it to yourself to contact an experienced family law attorney like Bruce S. Rosenwater & Associates in West Palm Beach. Here are some factors that family courts look for when deciding on child custody issues:
Safety and Moral Fitness
If you suspect that your former partner has been physically abusive, known to be a substance abuser, is neglectful or sexually inappropriate with your child, in some cases, you will most likely be granted sole custody. A judge might recommend supervised visitation. In any case, you need to reach out to an attorney like Bruce S. Rosenwater, a trusted family law attorney in West Palm Beach that specializes in child custody issues.
Consistent Daily Routines
Florida family courts require parents to document a plan of action in writing when it comes to their child's daily routine and extra-curricular activities. If one parent is not available to take the child to and from school or be involved in their daily activities and routine, the judge may decide that the child should remain at home and visit with the other parent on the weekends. Some parents choose to live closer together so that they can both contribute to and be actively involved in their child's daily life.
Good Parental Communication
The courts expect each parent to behave in a civilized manner. While most say that they'd like their separation to remain amicable for the children's sake, in reality we know that this is often not true. Many factors can fuel the discord between both parties, but there is a price to pay for not getting along. If communication between both parents is strained to the point where it emotionally upsets the child, and /or if one parent continuously makes disparaging remarks about the other to the child, a judge may reduce that parent's right to custody or limit time with the child.
Visitation and custody of your child is a sensitive, complicated matter. You need an expert family law practice in West Palm Beach to represent you in all legal matters. If there are issues with your custody arrangement that you'd like to change or need help in developing a parenting plan of action, contact Bruce S. Rosenwater & Associates. We work hard to bring you the best result possible. Call us at (561) 320-8196 today for your free, no-obligation consultation.