Governor Rick Scott Vetoes Alimony Bill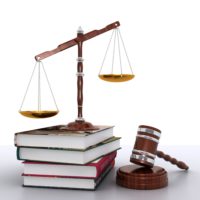 On April 15, 2016, Governor Rick Scott vetoed a bill (SB 668) which would have eliminated permanent alimony — in all divorce cases — and imposed a presumption of 50/50 timesharing in divorce cases involving minor children.  Because the bill was vetoed, the laws regarding permanent alimony and timesharing remain unchanged. That is not to say, however, that these laws will remain unchanged for the foreseeable future. These issues are expected to be presented in next year's legislative session, which may result in alimony reform as soon as next summer. For now, an award of permanent alimony is still allowable in divorce cases, as long as the circumstances underlying the marriage support such an award.
Also, the primary consideration for timesharing of minor children is still, and frankly always should be, what is in the "best interest of the minor child," with no presumption of 50/50 timesharing. Although Florida's alimony and timesharing laws were unaffected by the most recent legislative session, the law firm of Bruce S. Rosenwater & Associates, P.A., intently followed SB 668 with an eye on the future, remaining prepared for changes in the law as necessary to adequately and competently represent the interests of the firm's current and future divorce clients.
If you are currently going through a divorce in South Florida, or are anticipating a South Florida divorce in the near future, be sure to hire a lawyer who knows the law, not only as it now exists, but also as it may change over the coming months. Divorce is a difficult and emotional process, and the attorneys at Bruce S. Rosenwater & Associates, P.A., are here to ensure that you never have to navigate the process alone.